CyberPower Adds New NVIDIA GTX 580 "Fermi" GPU to High-End Gaming PCs
-- World's Fastest DirectX 11 GPU will Rock Your Gaming World
BALDWIN PARK, CA (November 9, 2010) - CyberPower Inc. www.cyberpowerpc.com today announced that its high-end desktop gaming PC series will be infused with NVIDIA's new GeForce GTX 580 graphics card - the world's fastest DirectX GPU.
CyberPower 's top-of-the-line Fang EVO Black Mamba , Black Pearl and Gamer Xtreme 3D desktop gaming rigs will all feature the newest NVIDIA Fermi card. In addition, the CyberPower Gamer Xtreme line and Fang EVO Series will also have options for customers to upgrade to NVIDIA's GTX 580.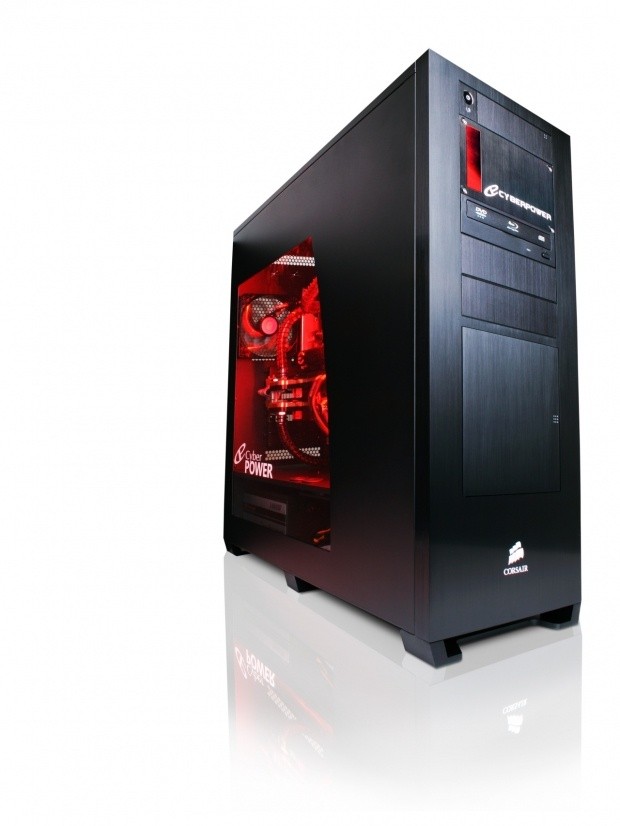 The Fermi architecture for Windows 7 desktop PCs brings a new level of graphics realism to gaming with DirectX11 support, 3D Vision Surround, CUDA architecture for faster downloads and readbacks, and PhysX for more realistic gaming interaction. The new GeForce GTX 580 is blazing fast at 772MHz. It features 512 CUDA cores and packs 1.5GB of GDDR5 memory clocked at 4008MHz, which is capable of delivering 192.4 GB/sec worth of bandwidth. NVIDIA has also incorporated an innovative vapor thermal chamber for quieter gaming. When combined with Intel's latest six-core CPUs, CyberPower customers can be assured their GTX 580-based system will pump out never before seen graphics realism.
CyberPower customers can start with a single GTX580 card and add up to two additional cards, depending on the model ordered. All CyberPower Fermi-based systems have compatible components such as SLI-ready motherboards, power supplies and cooling options to accommodate additional GPUs.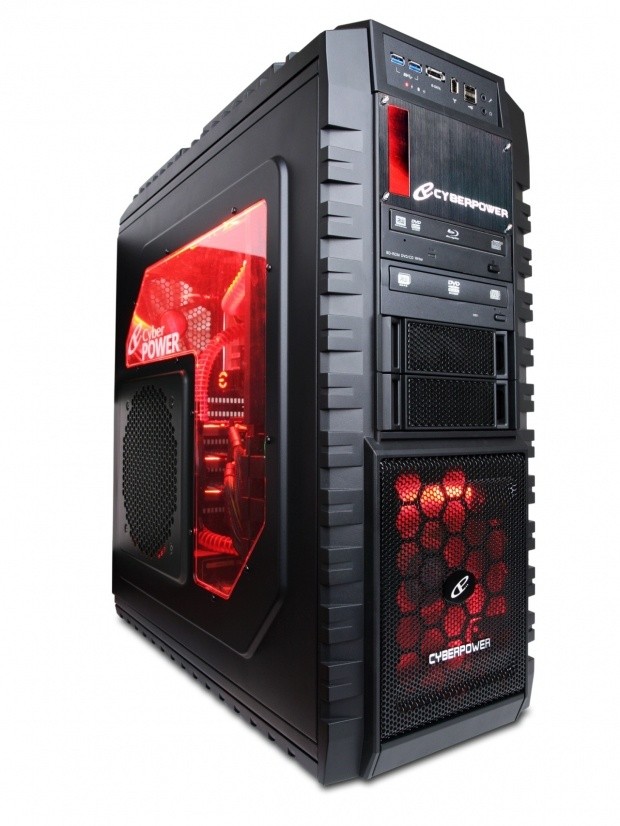 All CyberPower Fermi-equipped systems can be easily customized with a number of hard drive and/or SSD, optical drive, memory, and other peripheral component options at the company website. All systems are pre-loaded with Microsoft Windows 7 64-bit Operating System to enhance your gaming and multimedia experience.
CyberPower computer systems come with a 3-year limited warranty and free lifetime phone support.
About CyberPower Inc.
CyberPower Inc. www.cyberpowerpc.com was founded in 1998 and has emerged as one of the leading custom computer system manufacturers. Headquartered in Baldwin Park in Southern California, CyberPower manufactures and distributes a complete line of custom built Gaming Desktops, Gaming notebooks and high performance workstations to meet the unique needs of gamers, businesses, government agencies, educational institutions and other end-users. For more information contact: Sales (800) 707-0393; Email cyberpower@cyberpowerpc.com.
Last updated: Apr 7, 2020 at 12:03 pm CDT