Leadtek presents the entire Quadro family
Taipei, Taiwan, November 3, 2010 -Leadtek Research Inc., the leading manufacturer of professional graphics card solutions and exclusive workstation partner of NVIDIA in the APAC market, announced three new additions to their Quadro® Fermi series. The new line-up of NVIDIA Quadro by Leadtek professional graphics boards includes the Quadro 6000, Quadro 2000 and Quadro 600. The newest Quadro professional graphics solutions powering real-world CAD, DCC (Digital Content Creation), large-scale visualization as well as film and video applications are available now. With the Quadro 4000 and Quadro 5000 that were launched in July, the entire Quadro family can fulfill the needs of all - from the entry-level professional market to the ultra-high-end supercomputing platform market.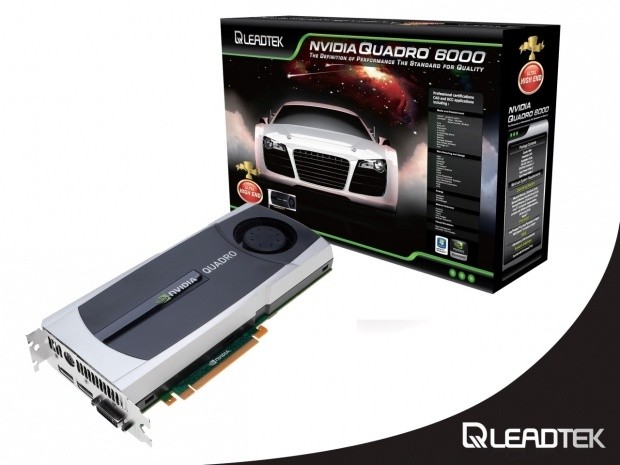 Ultra-High-End: The Quadro 6000 professional graphics solution is a true technological breakthrough, delivering an industry-first 6GB of fast GDDR5 memory, 448 CUDA cores, Error Correction Codes (ECC) memory and fast, true double precision floating point performance to ensure the accuracy and fidelity of your results. Featuring a new Scalable Geometry Engine™, Quadro 6000 can deliver an unheard of 1.3 billion triangles per second, shattering previous 3D performance benchmarks. Quadro 6000 is not only a graphics processor, it's an entire visual supercomputing platform, incorporating hardware and software that enables advanced capabilities such as stereoscopic 3D, scalable visualization and 3D high definition broadcasting.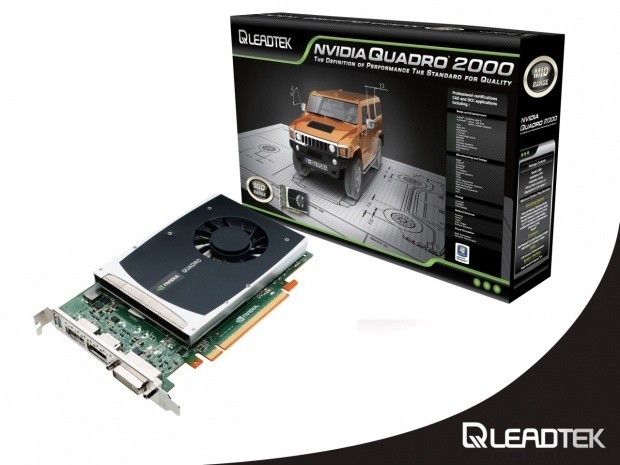 Mid-Range: The Quadro 2000 mid-range professional graphics solution also features Scalable Geometry Engine™ technology and advanced capabilities, including 3D Vision Pro for the highest quality stereoscopic 3D environments, SLI Multi-OS to drive multiple Windows or Linux environments from a single workstation and Mosaic Technology that enables any application to scale across up to eight displays.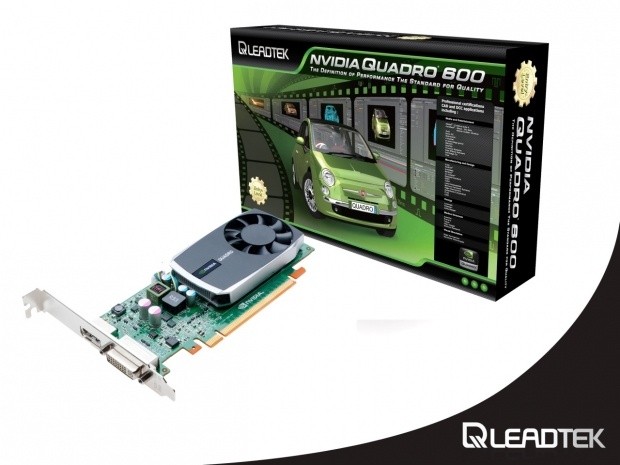 Entry-Level: The low-profile and power-efficient Quadro 600 professional graphics solution delivers exceptional value to entry-level users. The Quadro 600 is available in small form factor and full height workstations and has ultra-efficient 40W maximum power consumption, delivering the best performance per watt in its class.
The entire Quadro family takes leading professional applications to a new level of interactivity, leveraging the Fermi architecture to enable hardware-accelerated features, performance and quality not found in any other product. From the 6GB Quadro 6000 at the ultra-high-end to the small form factor Quadro 600 at the entry level, Leadtek delivers the productivity you need at every price point.
For more information, please visit our website http://www.leadtek.com
About Leadtek Research Inc.
Founded in 1986, Leadtek Research Inc. is headquartered in Taipei, Taiwan with overseas subsidiaries in China and Japan. Leadtek focuses on the design and manufacture of 3D graphics, PCTV solutions, GPS modules and navigation devices, Bluetooth-enabled products, Multimedia and Audio/Video Communications and Bio-technology. Living up to its reputation for reliability, quality and performance based on unrelenting R&D, Leadtek continues to stir the market's imagination, turning new dreams into digital reality with increasingly original high-tech products forged in its laboratories of cutting-edge technology.
Last updated: Apr 7, 2020 at 12:03 pm CDT