Point of View Announces its GeForce GTS 450 Graphics Card
Point of View - leading European manufacturer of NVIDIA based 3D graphics cards and desktop-, mobile- and touch screen computer systems - announces the newest GeForce 400 graphics card; the POV GeForce GTS 450. The everlasting battle between price and performance has been settled with a perfectly balanced graphics card. A combination of raw processing power, ground breaking technologies and a very, very interesting pricetag may very well nominate the GeForce GTS 450 graphics card for the 'most bang for the buck' award.
The GeForce 'FERMI' 400 series continues with this mainstream performance card. With the NVIDIA technologies PhysX, SLI and 3dVision you will play every game 'The Way It's Meant To Be Played'. Experience the ultimate DirectX 11 gaming immersion with higher frame rates, better lighting effects and more detail in both game environments as well as character models.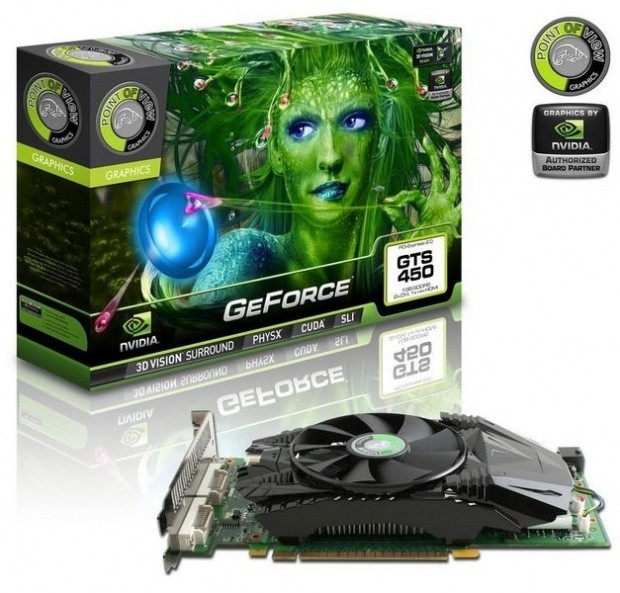 Looking further at the cards' specifications we find a 40nm GPU which has a basic core speed of 783 MHz. The core contains a fair amount of 192 shader processors with a shader clock of 1566 MHz. Like its bigger siblings of the GeForce 400 series, also the GTS 450 works with the ultra fast GDDR5 memory. The youngest sibling works with 1024 MB running on 3608 MHz.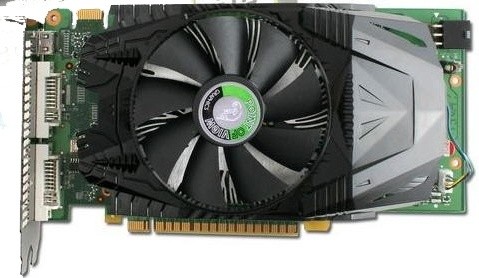 The graphics output of the GTS450 is defined as following: two dual link DVI ports, allowing resolutions up to 2560x1600 and one mini-HDMI (1.4a) output for full HD graphics. The Point of View GeForce GTS 450 will available from today so contact your Point of View retailer for exact pricing and availability.
Last updated: Apr 7, 2020 at 12:02 pm CDT