Sharkoon Golf Ball Fan as 140mm Version with 800 rpm
Sharkoon Silent Eagle 800: 93.85 m³ airflow by 12.4 dB(A) / MSRP 12.99 euros
Sharkoon is expanding their "Silent Eagle" Case Fan-series with a model that has an edge length of 140mm. With increased airflow at a lower volume, the Sharkoon Silent Eagle 800 is particularly efficient for use in silent PC systems.
"Silent Eagle" case fans are characterized by their special design: The rotor blades had the surface texture of a golf ball. The numerous small, round dimples produce an increased amount of airflow. In addition, the rounded edges of the fan's frame improves the air influx.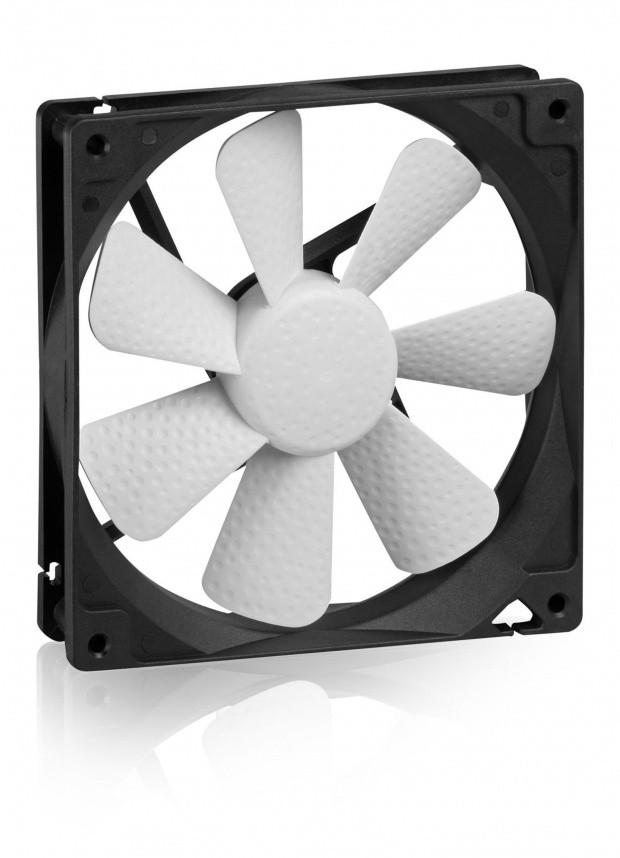 The Sharkoon Silent Eagle 800mm rotates at 800 rpm, moving 93.85 cubic meters of air per hour while at a noise level of 12.4 decibels. The power consumption is 0.1 amps, the rated voltage is 12 Volts. The white propeller and black frame case fan rotates in a rugged metal bearing and weighs 162 grams.
The fan can either be connected to the motherboard or power supply, included in shipping are a 3pin/4pin adapter cable and a separate cable to monitor the number of revolutions. Additionally, Sharkoon includes four fan screws and rubber bolts for the acoustic decoupling of the housing. The 3pin connector cable is protected by a rubberized hose.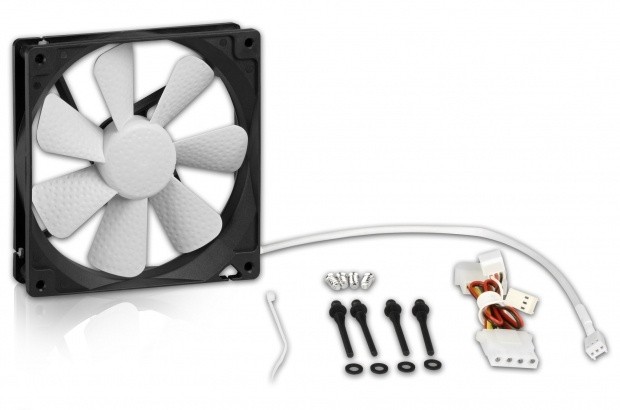 With the new 140mm version, the "Silent Eagle" series now comprises of ten models of various sizes and performance levels. Besides the standard design, fans are also available in an illuminated LED model as well as an SE version which includes a modular cable system.
End customers can find the Sharkoon Silent Eagle 800 available immediately for the retail price of 12.99 euros from authorized retailers.
For further questions, to request samples and/or photos, or other information please contact us or go to www.sharkoon.com.
Last updated: Apr 7, 2020 at 12:02 pm CDT