OC Genie Now Comes with Intel Unlocked CPUMSI Super Unlock Technology Makes Overclocking Easy!
After MSI, the world's leading mainboard and graphic cards manufacturer, launched its P55 mainboard series, the mainboards received positive reviews from media all around the world for their unparalleled performance, energy-efficiency and stability. To complement Intel's latest Core Processor (Socket 1156) which boasts the "Unlocked" overclocking function, MSI reveals its newest P55A Mainboard Series. This new mainboard series gives users boosted overclocking performance with MSI's unique "Super Unlock" function, so that processors with a 3GHz default setting can speed up to 4GHz! No more will gamers worry about spending extra money to enjoy a more powerful gaming experience!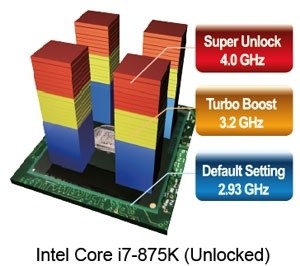 "Super Unlock" technology is a further improvement of MSI's "OC Genie 1 Second Automatic Overclocking Technology". When coupled with Intel's Core i7-875K and Core i5-655K, users need only to press the "OC Genie" button on their MSI mainboards to "unlock" the CPU's multiplier and to maximize processor, memory and chipset performance. With the latest version of BIOS, customers of MSI P55 mainboard series can upgrade their OC Genie enhancement at no extra costs to enjoy improved computing performance and a higher adrenaline rush!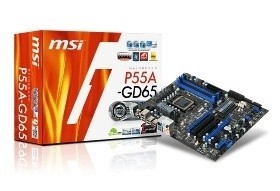 Support List of Product & BIOS Update as Below: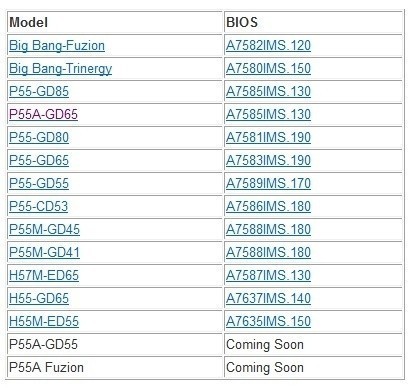 Last updated: Apr 7, 2020 at 12:02 pm CDT