Sharkoon Rapid-Case 3.5" SATA USB3.0 / MSRP 29.90 euros
5 Inch SATA Hard Drive Case with SuperSpeed
Sharkoon presents another external housing with a faster USB3.0 port: After the accessory specialist had introduced their QuickStore Portable USB3.0 for 2.5-inch SATA hard drives in May, Sharkoon has now expanded their "Rapid Case" series with a SuperSpeed model for SATA hard drives with a 3.5-inch form factor.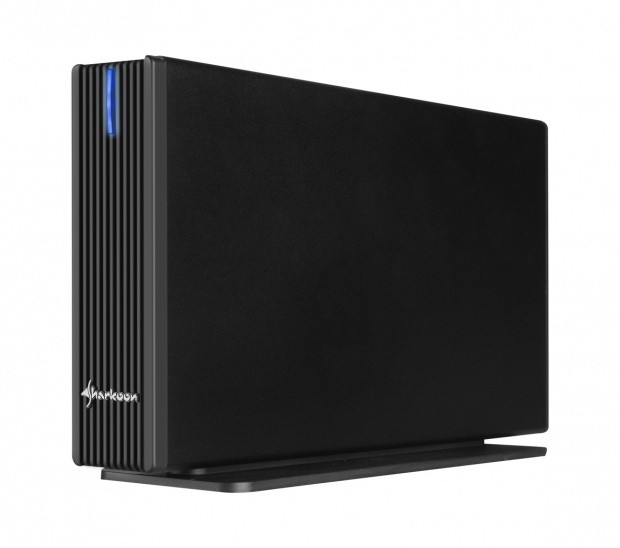 The "Rapid Case" series offers solid Aluminum for users who are searching for an inexpensive yet quality made external hard drive case for an enclosure. Current models will be available with external USB2.0 ports for 2.5 and 3.5-inch IDE hard drives as well as either with USB2.0 or USB2.0 plus eSATA hard drives in both sizes.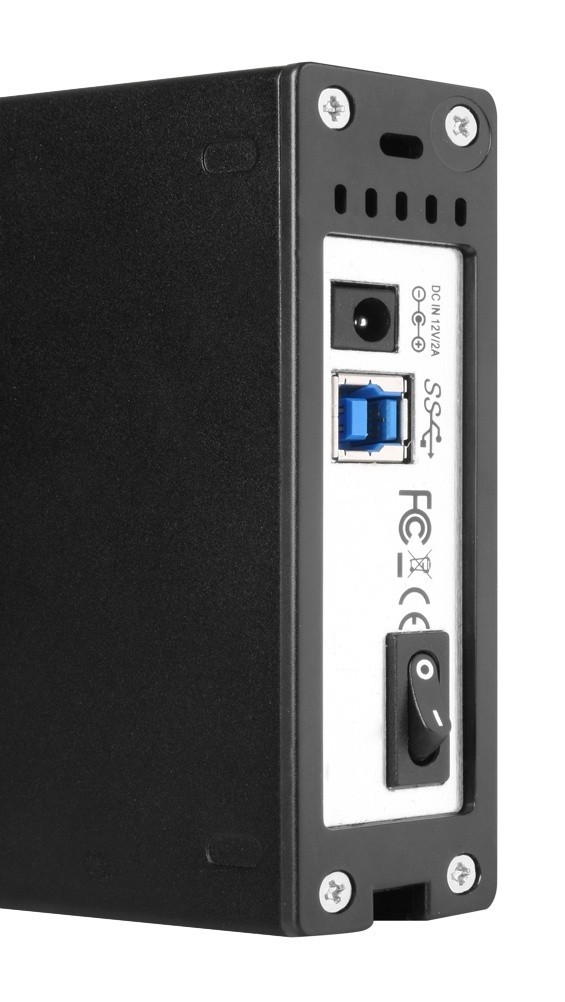 The latest Sharkoon Rapid Case 3.5" SATA USB3.0 model is a downward compatible SuperSpeed interface complete with a sleek black design, a blue illuminating power switch, handy dimensions of 205 x 115 x 35 mm (L x W x H), an empty weight of 460 grams, and supports Windows XP, Windows Vista, and Windows 7 (32 and 64 Bit). With the included stand, the housing can also be operated in an upright position. In addition, a USB3.0 cable (plug A / plug B), AC adapter, screwdriver, screws, non-slip rubber knobs for the housing bottom, and a brief instruction manual are all included within shipping.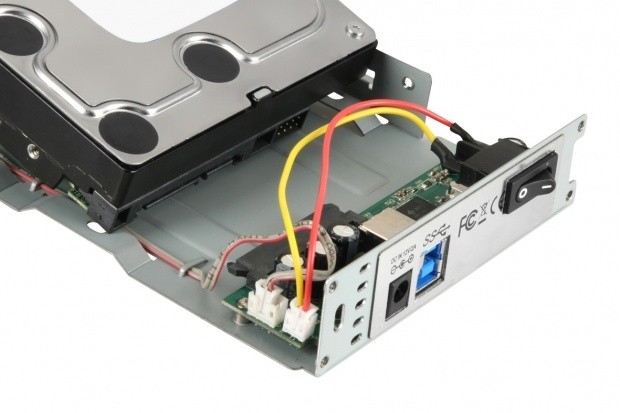 End customers will find the Sharkoon Rapid-Case 3.5" SATA USB3.0 available immediately for the retail price of 29.90 euros in authorized retailers.
For further questions, to request samples and/or photos, or other information please contact us or go to www.sharkoon.com.
Last updated: Apr 7, 2020 at 12:02 pm CDT