Team Announces Aegis C101 USB Disk
Top Protection
Team Technology Inc. has once again leveraged its powerful R&D capability to launch a new high-speed USB 2.0 flash disk - the C101. The shield shape, carbon fiber pattern and mirror finish combined with fashionable urban colors fusion classic style with modern technology.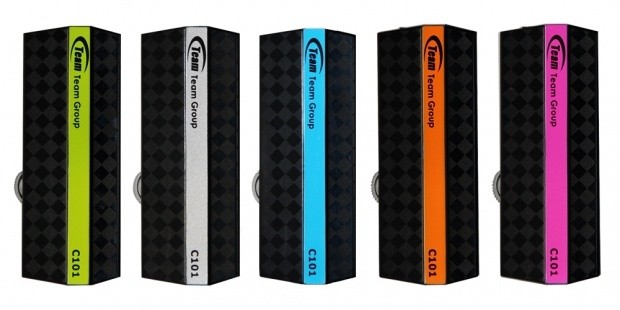 The C101 is provided with the USB 2.0 interface with a bandwidth up to 480 Mbps. With actual read and write speeds of 20MB and 10MB per second, the C101 is available in five different capacities between 2GB and 32GB to meet the needs of different user. The sliding extendable design means the C101 has no need for a cumbersome cap. C101 is also made from environmentally friendly materials, it's the perfect addition to a LOHAS 3C digital lifestyle.
The C101 also comes with a battery saving mode in line with Team's insistence on energy-efficiency. It reduces the laptop battery load and computer endurance, making the USB disk that tailor to mobile users. The C101 supports a variety of operating systems and comes with a lifetime original factory warranty.
As a leading provider of memory storage products to the consumer market, Team Group is committed to providing the best storage, multimedia and data sharing solutions. All Team memory card products come with a lifetime warranty, repair and replacement services. For more information, please visit the Team website at www.teamgroup.com.tw.
Team C101 Product Specifications: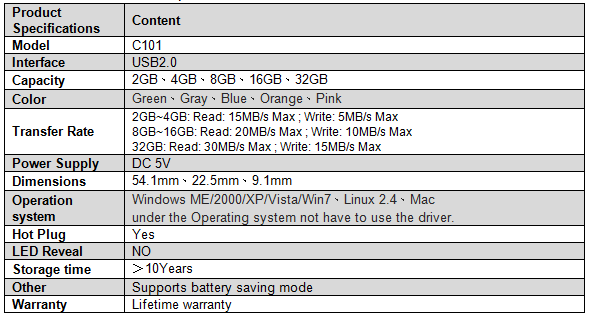 About Team Group
Team Group Inc. is a manufacturer of computer products and consumer electronics, established in Taipei, Taiwan in 1994. We manufacture and distribute high quality Memory modules, Memory cards, USB disk, SSD, and Portable Hard Drives. Team Group is recognized as one of the leading memory products and consumer electronic manufacturers in the industry. We cover most business regions in the world. Team provides the highest quality products to customers in volume with competitive prices and the best possible after services. Through many years of the close and direct relationships with the leading manufacturers and OEMs, we are able to provide various products even during the shortage and allocation periods. As we continue to grow, we are committed to supporting our customers with superior products, first class service and excellent business growth.
Last updated: Apr 7, 2020 at 12:02 pm CDT