Acer Launches Aspire One 533 Netbook
The first thing that meets the eye is the entirely new look, with a glossy finish and the Aspire One logo proudly looming from the cover. But the new Aspire One 533 does not only look great, it's the perfect device to enjoy multimedia on-the-go, offering ultra-portability, optimal performance as well as superb entertainment. You can now enjoy flawless high-definition web content streaming and multitask with ease.
The Aspire One 533 comes in a compact 28 cm (10.1"), slim and light design making it the perfect fit for people always on the move. The cool look combines with up to 10 hours of battery life to help you have more time and more fun. What's more, the Aspire One 533 makes accomplishing any task, from setting up video-conferences to socializing online or simply chilling out a truly delightful experience.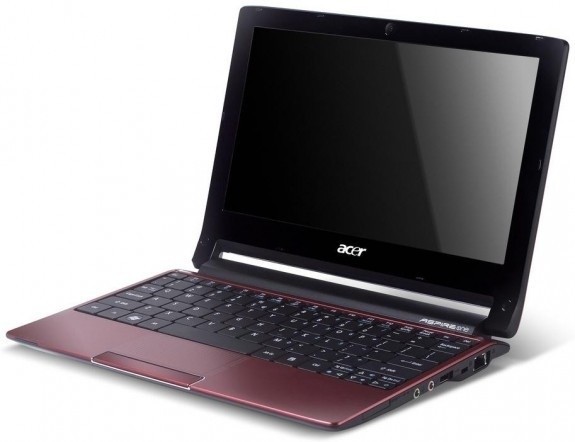 Everyday tasks, such as Internet browsing, streaming online HD video, emailing, chatting, photo viewing, document editing are efficiently performed by the Intel Atom N455/N475 processors, Mobile Intel NM10 Express Chipset and Intel GMA 3150. The new processors also offer support for DDR3 SDRAM and the Aspire One 533 can integrate up to 2GB of memory making it easy to tackle even most demanding tasks.
With the Aspire One 533 you can make the most of any online activity thanks to the high-resolution Acer CrystalBrite LED backlit high brightness display and 16:9 aspect ratio. In addition, advanced communication technologies break the barriers of time and distance. Wi-Fi, LAN and optional 3G module or Bluetooth 3.0, maximise your mobile experience and keep you in touch with all you care about. And, to chat live, capture photos or video-conference you can use the included Acer CrystalEye webcam and digital microphone.
And if you want to enjoy a bigger picture, the Aspire One 533 is equipped with an HDMI port enabling easy connection to a television or video-projector so you can share HD video content, watch movies or play games on a big screen maximizing the fun.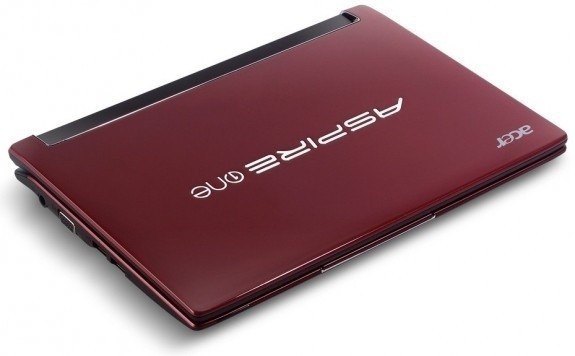 With a as much as 250Gb of storage capacity, there is plenty of space for your multimedia archives, plus the multi-in-one card reader supporting a wide variety of memory cards makes it easy to manipulate and share your files.
Email, chat, blog or surf as much as you want. The Aspire One 533 makes light work of Internet multitasking and you only need a single charge to get up to 10 hours of cable-free power to stay connected and get the most while you're on the go. The innovative AC adapter is travel friendly, lighter than typical adapters, saves 1/3 charging time and comes with optional interchangeable AC converters. No matter where you are, you can always have the right plug.
Around 25 mm thick, it weighs just over 1 kg and the streamlined profile is accented by a chrome rim, making it a true icon of style. Inside the matt finish prevents fingerprints and scratches, while the chrome frame around the touchpad adds class. You can choose among three glossy colors - black, red or white- that will certainly draw attention.
The highly responsive 93% standard-size keyboard, with bigger keys for more comfortable typing is complemented by the wider multi-gesture touchpad with an anti-slip micro-bead texture offering more precise control and a pleasant feel. This multi-gesture touchpad is perfect for scrolling documents, rotating images, zooming and browsing, all with fingertip convenience.
This highly efficient netbook is Energy Star v5.0 qualified and compliant with RoHS and WEEE EU directives, regulating the use and disposal of hazardous substances in electrical and electronic equipment. It also features LED backlight, making it mercury free.
The Aspire One 533 will be available from 1st July, with pricing still to be confirmed.
Last updated: Apr 7, 2020 at 12:02 pm CDT