Cooler Master Introduces New Vortex Plus Low Profile Cooler
Cooler Master introduces Vortex Plus, a low profile CPU with four 6mm direct contact heat-pipes for maximum heat conductivity and a quiet Blade Master 92mm PWM fan making this cooler ideal for mini-ITX motherboards and/or slim casings. The Vortex Plus offers universal compatibility, and a balance of flexible performance.
Despite its diminutive size, the Vortex Plus features a Blade Master 92mm balanced PWM fan which starts out at a silent 17dBA at 800 rpm, but it goes all the way up to 2800 rpm if needed. Then fan is kitted out with a set of anti-vibration rubber pads that will reduce vibrations which can be caused by dust buildup on the fan blades.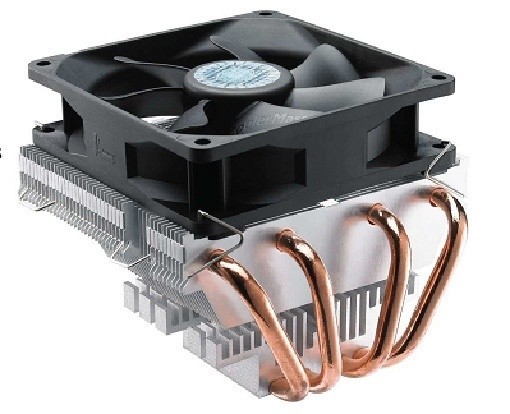 Direct Contact heat pipes
Despite its low profile dimensions, the Vortex Plus feature no less than four 6mm direct contact heat-pipes. The heat-pipe design maximizes the heat conductivity and the heat is disspiated quickly by the thin blade aluminium fin heatsink.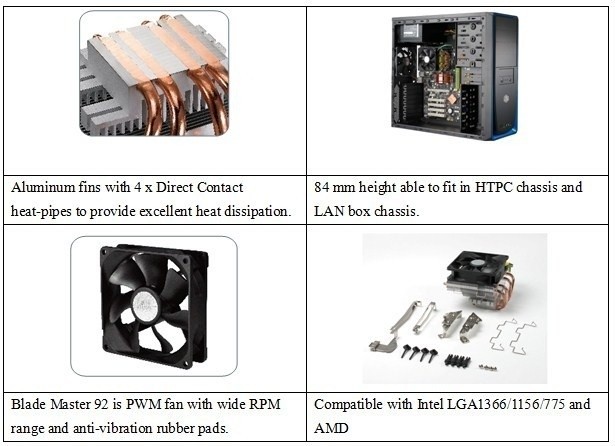 Universal mounting
The Vortex Plus is supplied with a wide range of mounting accessories that allows it to fit on all current motherboards and CPUs. Cooler Master has designed a hybrid push-pin solution for Intel motherboards which makes it easy to install and remove the Vortex Plus, as it doesn't have to be screwed in place like many other custom cooling solutions. The easy to use mount allows the Vortex Plus to be installed without removing the motherboard.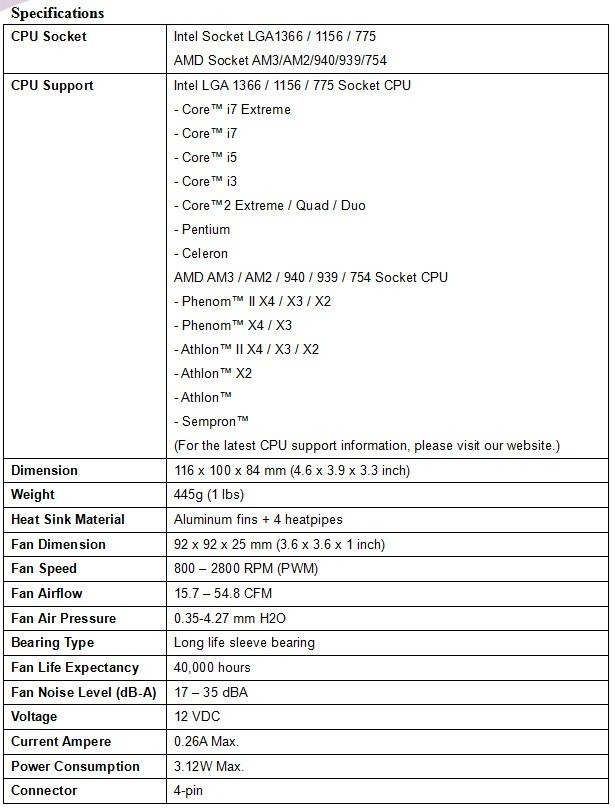 Last updated: Apr 7, 2020 at 12:01 pm CDT