PQI Releases 2.5 inch USB 3.0 HDD
PQI's USB3.0 2.5" portable hard drive H566 has been officially released and it is the world's first USB3.0 2.5" portable hard drive to the market. Since H566 began mass production last week, it has already resulted in a volume of inquiries from domestic and international buyers, making it the first USB3.0 device with significant sales volume. PQI's H566 not only has spectacular bandwidth provided by USB3.0, but its 2.5" hard drive dimensions make it convenient to carry and has aesthetically pleasing looks, making it the new IT toy you just have to have!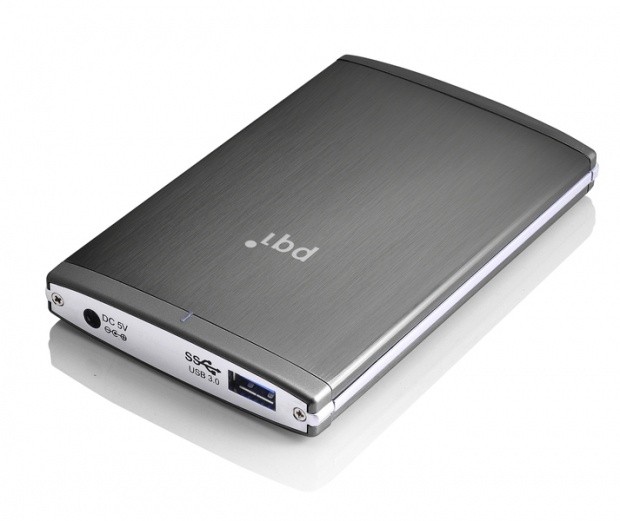 PQI's 2.5" USB 3.0 external hard drive H566 has a new metallic silver casing that further accentuates its fashion appeal. It is available in 320GB / 500GB / 640GB capacities for users to choose from and all come with the security software, Ur Fortress. It has the complete data encryption function including classified data protection and personal data privacy so users can safely store and manage their data efficiently.
Digital media these days is geared towards higher resolution and higher definition. USB2.0's maximum theoretical bandwidth is 480Mbps/sec, which can no longer meet the demands of transferring digital content. H566 uses the latest USB technology to meet these demands. It features a theoretical bandwidth of 5Gbps/sec, which is about 10x that of USB2.0 and is backward compatible with USB2.0. With its faster transfer rate, it means less time required when transferring the same amount of data, which translates to less time and electricity used. It provides energy saving and is green, no doubt it will soon become the mainstream peripheral connection interface!
HDD H566 specifications
Weight: 200g
Dimension: 128x82.5x17mm
Interface: USB 2.0/3.0
Capacity: 320GB /500GB /640GB
Operating system: HDD OS System - Windows 2000/ XP/ Vista/ 7/ Mac 10.X
S/W OS System - Windows 2000/ XP/ Vista/ 7
Warranty: 3 years
Free software: Ur-Smart & Ur Fortress
Last updated: Apr 7, 2020 at 12:01 pm CDT