ASUS Presents Digital Home Solutions
CeBIT 2010, HANNOVER, GERMANY (March 4, 2010) - ASUS has unveiled a comprehensive suite of portable, multimedia and productivity solutions for professionals on the go and entertainment at home.
Uninterrupted Reading Enjoyment and Excellent Connectivity with Ultra-portable E-Reader
Slim and chic, the ASUS DR-900 E-Reader is equipped with Wi-Fi or optional 3G connectivity for instant content downloading. Enhanced battery life allows users to read over 10,000 pages, on a single charge. The 9" DR-900 has a monochromatic ePaper display-developed by SiPix®-which produces crisp paper-like pages for comfortable, long hours of reading. It works in portrait or landscape mode to best fit the content format by automatically re-orienting text. A touchscreen allows users to easily write notes with their fingers without a stylus or a physical keyboard for the ultimate in versatility.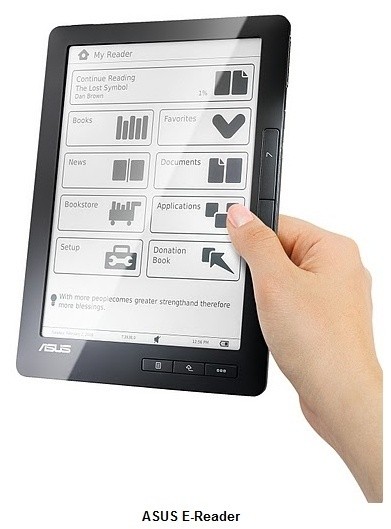 Instant Multimedia Sharing and Entertainment with O!Play HD2
The ASUS O!Play HD2 is the world's first media player to support the leading USB 3.0 standard for ten times faster data transfers. Fitted with a larger capacity 3.5" hard drive, it connects to a rich media library and provides access to more than 20,000 digital radio and 100 Internet TV channels. For stunning sound delivery, complete HD audio bit stream support delivers uncompressed 7.1-channel sound output.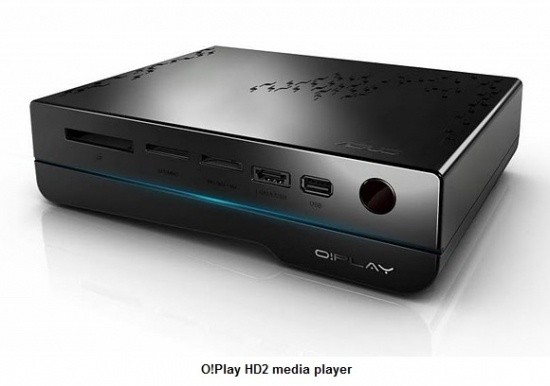 Easy Connectivity and Enhanced Mobility with ASUS Networking
ASUS wireless routers are easy to set up with their EZ UI interfaces which enable plug-n-surf installation. Additionally, users of the ASUS RT-N76U and RT-N56U can enjoy ultra-fast and stable downloading with an industry-leading 300,000 concurrent sessions, as well as speedy file transfers in the less crowded 5GHz band with their dual band support. Both routers also support simultaneous printing and scanning to enable wireless printing from anywhere around a home. By connecting a 3G HSDPA dongle to the ASUS RT-N13U, users at home can share wireless services with family members. Similarly at a Hotspot cafe or restaurant, users can use the ASUS AP-N13M to share a Hotspot wireless service with friends.
Beyond the Hardware-Seamless Cloud Computing Services with ASUS Access
ASUS takes the cloud computing experience to new levels of excitement and convenience with user-centric services dubbed ASUS Access. With games and multimedia content available online, users can access magazines, music, movies and even video news. ASUS collaborates with prestigious partners such as Zinio, Aupeo, and the Bild Group-Europe's biggest newspaper provider-to provide the most current and exhilarating content. Furthermore, users can empower or secure their PCs with thousands of utilities available through the cloud. These include unlimited web storage for backing up and sharing files, anti-virus protection, anti-theft tools, and global Wi-Fi services.
For more product information and in-depth stories, please visit
http://techinstyle.tv
.
ASUS at CeBIT 2010
To find out more about our showcased products, please visit us at Hall 1, Stand H16 from March 2nd to 6th, 2010.
About ASUS
ASUS is a leading company in the new digital era, with a broad product portfolio that includes notebooks, netbooks, motherboards, graphics cards, displays, desktop PCs, servers, wireless solutions, mobile phones and networking devices. Driven by innovation and committed to quality, ASUS designs and manufactures products that perfectly meet the needs of today's home and office users. ASUS won 3,268 awards in 2009, and is widely credited with revolutionizing the PC industry with the Eee PC™. With a global staff of more than 10,000 and a world-class R&D design team, the company's revenue for 2009 was US$7.5 billion. ASUS ranks among BusinessWeek's InfoTech 100, and has been on the listing for 12 consecutive years.
Last updated: Apr 7, 2020 at 12:01 pm CDT