ECS Introduces Flexible USB 3.0 / SATA 6 Gbps Solutions
Elitegroup Computer Systems (ECS), a leading motherboard, graphics card, barebone system and notebook manufacturer, today announced the launch of the ECS U3N2 and S6M2 expansion cards as the most flexible solution for many upcoming USB 3.0 and SATA 6Gbps external devices.
The ECS U3N2 USB 3.0 expansion card which is powered by NEC USB 3.0 controller chip delivers a brand new standard SuperSpeed USB 3.0 performance up to 5Gbps data-transfer rate which is 10 times faster than USB 2.0 and at least 900mA current output for each port to easily access SuperSpeed external devices, also, the ECS U3N2 USB 3.0 expansion card provides a great flexibility with its backward compatibility to USB 2.0 and earlier devices.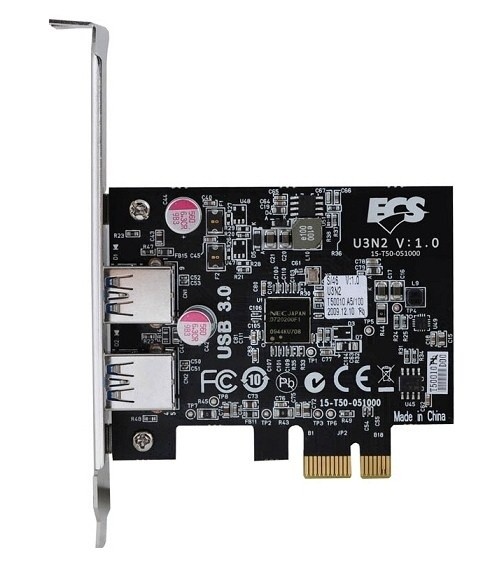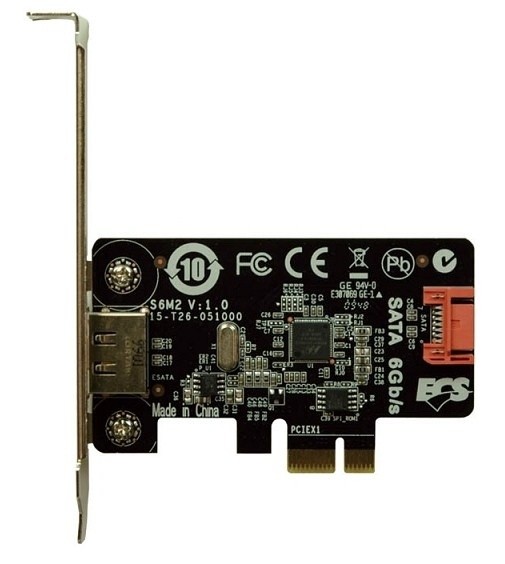 Level up Your Platform Performance with ECS S6M2
The ECS S6M2 SATA 6Gbps expansion card which is powered by Marvell SATA 6Gbps controller chip can precise access the new generation SATA 6Gbps system storage that will bring amazing performance boost than SATA 3.0Gbps storage for performance-hungry users; an eSATA 6Gbps port is also necessary to provide for users saving their time in frequently accessing big files.
The Best Solution to Upgrade
The ECS U3N2 / S6M2 PCI-E x1 expansion cards are both compatible with PCI-E x4, x8, and x16 slot, which means that is the easiest way to upgrade the existing motherboards; different than onboard chip solution which has to occupy the PCI-E bandwidth, the ECS U3N2 / S6M2 expansion cards provide the best flexibility of PCI-E bandwidth for users to put to use.
The ECS U3N2 / S6M2 expansion cards come with high class quality, best flexibility and competitive pricing, also will be bundled with several high-end segment motherboards to provide the best performance for users.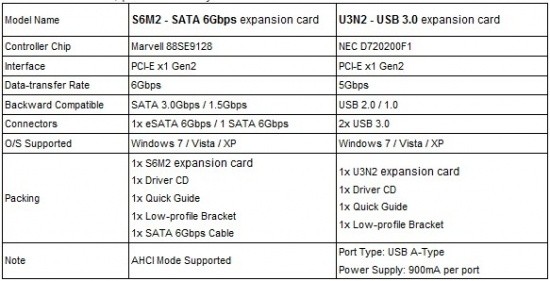 Last updated: Apr 7, 2020 at 12:01 pm CDT