VIA Debuts Vinyl Envy VT1730 USB 2.0 Audio Controller
VIA Technologies, Inc., a leading provider of PC and prosumer audio silicon, today unveiled the VIA Vinyl Envy VT1730 USB 2.0 Audio Controller, the industry's first highly-integrated single chip solution that leverages the broad USB 2.0 bandwidth (480 Mb/s) to deliver uncompromised audio quality.
The VIA Envy VT1730 is an 8-channel, 24-bit/192kHz audio controller specifically designed to achieve cinema-quality audio recording and playback in high fidelity USB and MIDI system applications. Whether it's using the bandwidth capacity of USB 2.0 to simultaneously support audio streams from a guitar, bass, keyboard and microphone, or delivering true-to-life sound to multiple speakers in a home theatre set-up, the VIA Envy VT1730 offers outstanding audio performance and impressive application flexibility.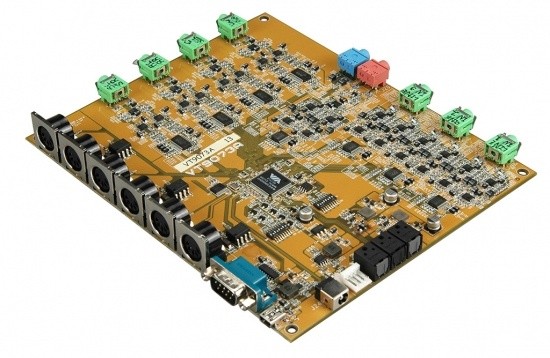 Providing a smooth interface between USB, analog and digital audio devices, the VIA Envy VT1730 is ideal for USB sound cards, headphones, audio hubs, recording consoles, and MIDI devices that require the streaming of considerable audio data between a host system and audio I/O system via the USB interface.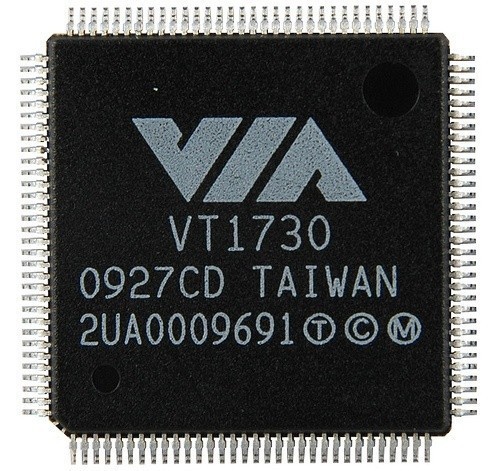 "Over 10 years of experience in the audio component industry and extensive knowledge of peripheral interfaces has enabled this technology breakthrough," said Richard Brown, Vice President of Marketing, VIA Technologies, Inc. "Audio enrichment, through our successful VIA Vinyl Audio line of controllers and codecs, has long been a core element of VIA's multimedia product focus, and the VIA Envy VT1730 further extends our reach beyond the PC into high-end audio systems."
[img]05[/img]
Notably, the VIA Envy VT1730 also supports the I²S standard enabling Blu-ray Disc audio content protection; solutions without this feature dramatically reduce audio quality to that of a regular CD, with a sampling rate of only 16-bit/48kHz.
For further information on the VIA Vinyl Envy VT1730, please visit the VIA website
here
.
Last updated: Apr 7, 2020 at 12:00 pm CDT