NZXT Unveils IU01 Internal USB Expansion System10 December 2009
PC Accessory installs easily, adds a total of 8 USB ports, and provides additional power to front-panel USBs for under $20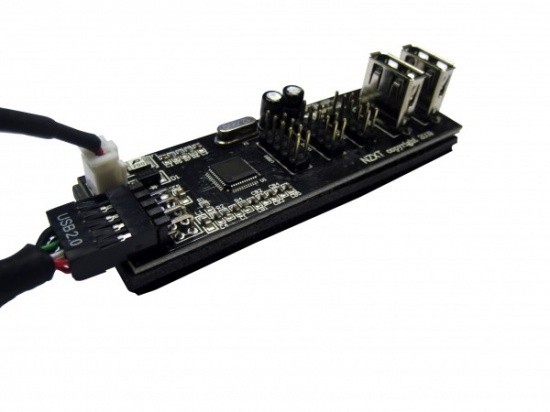 El Monte, CA - December 10 2009 -
NZXT, a company built on realizing the dreams of gamers worldwide, is proud to announce the IU01 Internal USB Expansion system. The IU01 addresses an issue common to most gaming PCs that is a lack of substantial power and expandability from the front-panel USBs. The IU01 enhances control and boosts power for front-panel USB devices by connecting them directly to the power supply as opposed to the motherboard, ensuring that there's always enough power to control your accessories and peripherals. The IU01 also adds six internal USB ports that are great for powering items that you don't need constant access too like a Bluetooth module or USB wireless router allowing you to free up the external ports for additional accessories.
"We strive to make products that provide enthusiasts options for enhanced expansion and control" said Johnny Hou, Chief Designer at NZXT. "Motherboards typically feature only 2 internal USB ports which tend to be occupied by a media card reader and the case's USB cable. The IU01 provides a total of 8 additional USB ports expanding the users' multimedia connectivity and ensures peripherals have sufficient power with the direct connection to the PSU."
The IU01 is available now at an MSRP of $19.99. For more information on the NZXT IU01 visit www.nzxt.com/products/IU01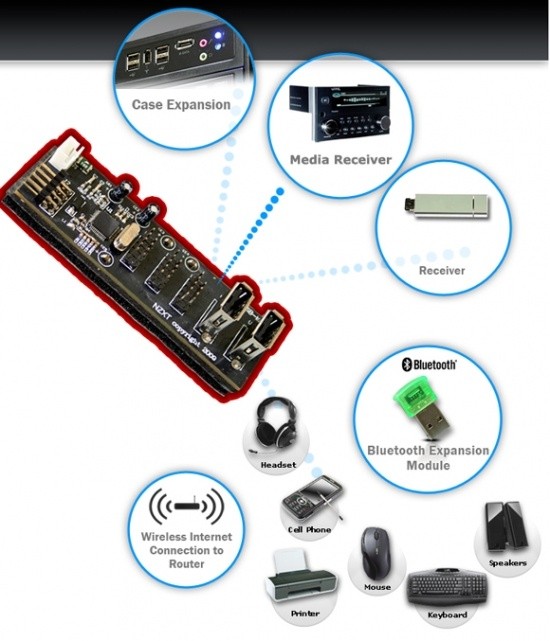 About NZXT
NZXT is a global brand established in 2004 as a PC hardware company built on the dreams of gamers. Their unique lineup of award-winning gaming hardware is completely inspired by gaming culture with product designs driven by the worldwide community of PC Enthusiasts and gamers. Combining unique design and unparalleled performance, gamers can find quality hardware representing their own style and personality in NZXT.
Last updated: Apr 7, 2020 at 12:00 pm CDT