Scythe Announces Kamazo 2 Series External HDD Enclosures
The Japanese cooling expert Scythe Co., Ltd. expands its product portfolio to external enclosures for 2.5" Hard Disks. Kamazo 2 series are available in three different versions.
Kamazo 2 IDE (KMZ2-25IDE) and the Kamazo 2 SATA (KMZ2-25SATA) can be connected via USB to your PC, and can connect an IDE or SATA HDDs. Both devices are compatible to the USB 2.0/1.1 standard and don´t require any additional power source. For more versatility, the e-SATA Version (ESATA-KMZ2-25) is compatible with "the" e-SATA Standard as well as "the" USB 2.0/1.1 standard. Operating Kamazo 2 over the e-SATA Interface use of supplied Power-over-USB connector is required in order to properly supply the power to HDD. All three versions are made of solid aluminum which is covered by black paint and require little space which makes this product to be a compact and space saving design.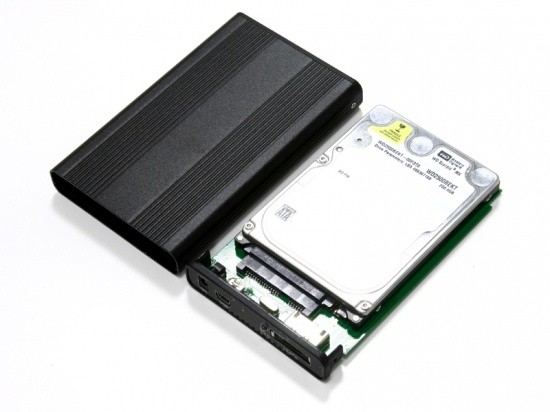 Scythe Kamazo 2 IDE version (KMZ2-25IDE) is listed with a MSRP of 6.50 EUR (excluding VAT) or US$ 13.00 (excluding tax) where the SATA Version (KMZ2-25SATA) is available for MSRP of 7.45 EUR (excluding VAT) or US$ 16.00 (excluding tax). Kamazo 2 e-SATA (eSATA-KMZ2-25-BK) is available for 12.50 EUR (excl. VAT) or US$ 34.00 (excl. TAX).
Last updated: Apr 7, 2020 at 12:00 pm CDT