Introducing Six Temples, a 36-player competitive fantasy action game
Oct 2, 2019 2:49 PM CDT
Albuquerque - October 1, 2019 -- Developer Camel Cup Graphics has today announced Six Temples, a new competitive multiplayer territory control game that takes place in a mythic fantasy setting on Steam. In Six Temples, players choose 1 of 10 heroes per match, compete in robust procedurally-generated maps, and fight for territory among 36 players by capturing six of the map's temples.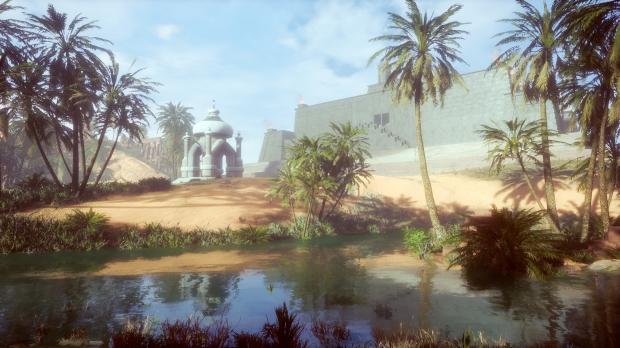 The title brings engaging melee combat, jaw-dropping magic abilities, incredible and diverse battle characters, competitive timed matches, and environmental destruction all in robust procedurally-generated arenas. The game's Private Beta is slated to open sometime in October, and interested players can sign up by going to www.sixtemples.com for a chance to play.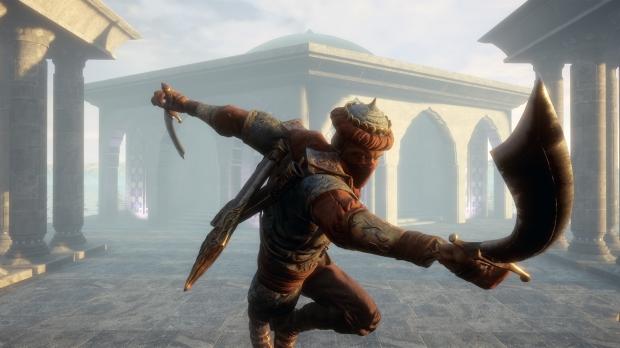 "With Six Temples, we drew inspiration from the greatest fantasy titles and wove it into a new kind of multiplayer game with large-scale territory control mechanics," said Dan Fry, the game's creator and founder of Camel Cup Graphics. "With a healthy variety of heroes and consistently fresh maps, this is a competitive, yet balanced multiplayer game with tons of replayability."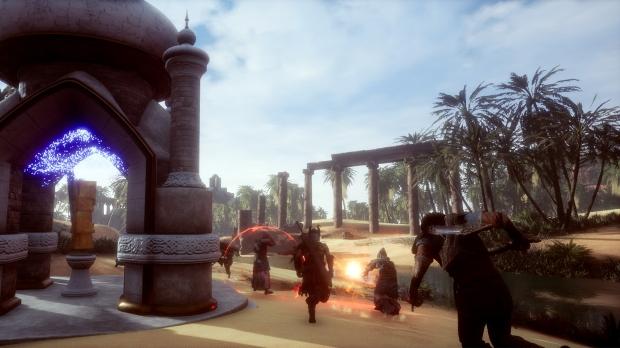 For the Private Beta, Six Temples offers players:
Three valiant heroes to choose from: The Barbarian, The Wizard, and The Mercenary
One full-sized dynamic map, Acropolis (tropical, semi-arid ), and a training mode, The Lookout (an arena map floating in the sky)
Competitive conquests in large-scale battles with three teams of 12 players
Temples, Shrines, and magical Artifacts hidden in the landscape for teams to locate and capture to expand their territory
Engaging melee and physics-based combat where you can experience real-time simulation on a mythic scale
Related Tags