LOS ANGELES, CALIF., OCTOBER 1, 2019 - To commemorate its 20th Anniversary, iBUYPOWER has announced the availability of two of its signature cases, the Snowblind Element and Snowblind S. After years of inquiries from the DIY PC community, iBUYPOWER will offer its iconic cases featuring the world's first mass-produced transparent LCD side panel as a standalone product.
"Offering our Snowblind series to the DIY PC enthusiast community is the next step of accessibility for iBUYPOWER," said Darren Su, Executive Vice President of iBUYPOWER. "By offering one of the most iconic cases in the market as a standalone product when the Snowblind has traditionally only been available as a pre-built system, we are broadening our horizons within the PC and gaming industry while we celebrate 20 years of successful business."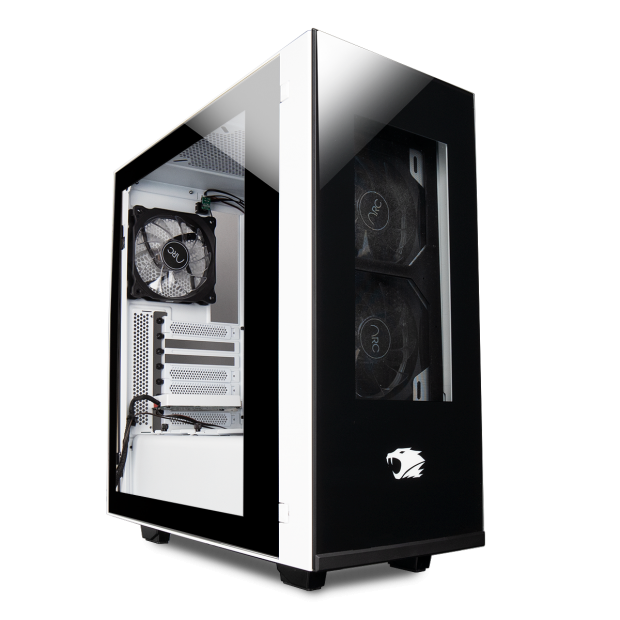 The Snowblind S and Element feature a 19" transparent TN LCD side panel display with 1280 x 1024 or 1024 x 1280 resolution, respectively, enabling the complete customization of the side panel. Users can configure the digital display to feature video wallpaper, images or system temperatures in real-time, enabling a level of personalization only iBUYPOWER has been able to achieve since the Snowblind's initial unveiling at Computex 2016.
Designed with a crisp, white finish and white LED illumination on the interior, both cases in the Snowblind series come equipped with three 120mm fans for intake and exhaust. On the top of the cases users will experience no shortage of connectivity. The I/O panel of the Snowblind series is outfitted with two USB 3.0 Type-A ports and two 3.5mm jacks for headset and microphone compatibility.
iBUYPOWER will continue to provide custom built systems in the Snowblind series using best-in-class components from trusted brands.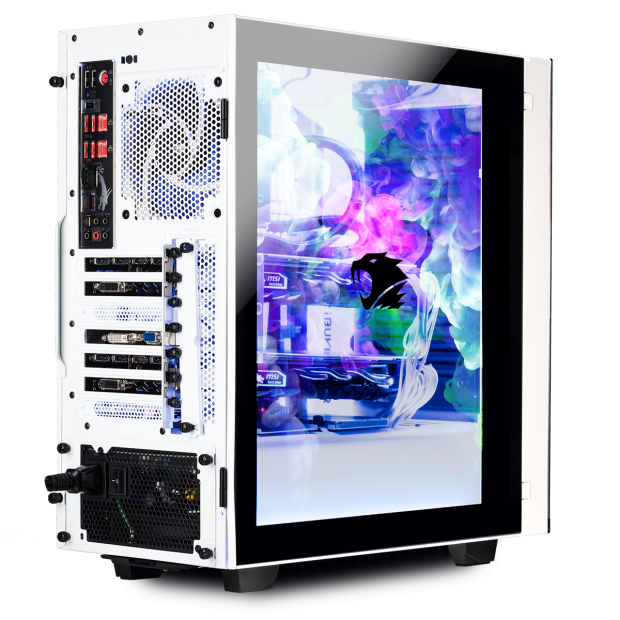 Pricing and Availability
The Snowblind S and Element will be available for a starting MSRP of $249 and $299, respectively, at online retailers such as Amazon, Newegg and the iBUYPOWER website.
Snowblind systems are available, today, for a base MSRP of $1,199.99 at Best Buy and the iBUYPOWER website.
Last updated: Oct 2, 2019 at 01:18 pm CDT