The Ruler of the Land RUSH: Idle RPG announced on their Facebook page that the game will finally launch in Thailand on October 1, 2019! Mobile gamers and fans of the popular Korean manhwa, The Ruler of the Land, will finally experience the RUSH in this latest mobile game!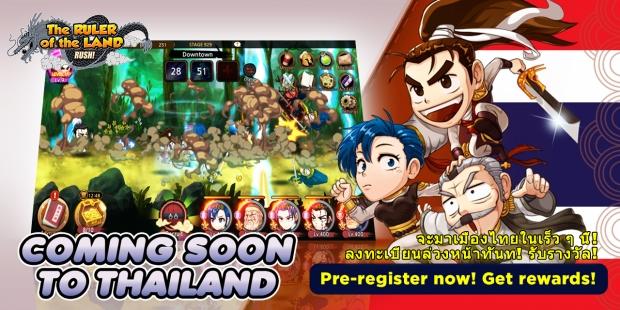 Players from Thailand can still PRE-REGISTER before the game's launch in the country. Players who signed up during the pre-registration period will receive x1000 Rubies which they can spend in-game to purchase powerful characters and game-changing upgrades.
What are you waiting for? Join our heroes, Han Bi-Kwang and Dam Hwa-Rin, and start your epic adventure across the world of Murim! Collect over 150 different Companions to join you in the fight! Battle against other players and leave them to dust in the Rankings! Upgrade your heroes to defeat the toughest enemies! How many stages can you breakthrough until you Transcend to the next level of your power?