Anti-crash sensors and caged propellers ensure a safe and fun flying experience whilst the easy to use 8MP camera with large screen inspires creativity from an early age
London, 17th September 2019: Award winning global company, Oaxis, today announces the availability of its myFirst range of toys that aim to keep children active and enjoying the great outdoors whilst still using the latest technology and gadgets. The range allows children to have their own gadgets that are safe to use and fun without risk of breaking their parents' versions - a winner all round! The myFirst Drone and myFirst Camera 2 are the ideal combination for keeping them moving and capturing the world around them. The myFirst Drone is available from Argos, Maplin and Amazon and the myFirst Camera 2 is available from Argos and Amazon. They are also both available to purchase in all Selfridges stores.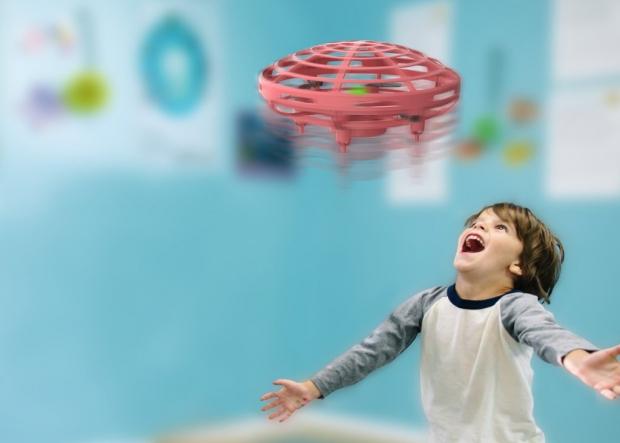 Oaxis' myFirst Drone is suitable for children aged four and above and enables them to engage with technological advancements which helps in their cognitive learning ability. The simple and safe drone uses 2-sensors that enable obstacle avoidance when in flight so that it can change course and direction after detection of any obstacles or opposing objects and has enclosed propellers so kids aren't at any risk when playing. The anti-crash sensors ensure there is no chance of collisions or crashes with opposing objects such as walls, trees or furniture so it is safe to be flown indoors or outdoors. Using the altitude hover, along with underside sensor, it flies by simply throwing it into the air and can stay in motion and hover under 3 metres for 7 minutes of flight time with the 300mAh battery. When play time is coming to an end, it will gradually descend for a safe landing with no risk of breakage!
Fly the myFirst Drone using only hands with no need for a controller so getting up and running with the new toy is quick and easy from the box. When the battery has run out, simply plug it in using the included USB charging cable and allow 40 minutes for charging time and then the play can continue. Available in both blue and pink, they are bright and fun for all children. When so many children nowadays spent a disproportionate amount of time in front of screens, Oaxis' aim with the myFirst Drone is to ensure that kids remain active, whether indoors or outdoors, getting much needed exercise to keep mind and body healthy, while having fun.
Whilst out and about, the myFirst Camera 2 is the ideal adventure partner for kids aged 4 and above. Encouraging children to capture their favourite moment and create memories of their experiences, both in terms of their surroundings and also their friends and family, it allows them to record videos and take photos of all of their special memories. With the ability to take high resolution photos and videos of 8MP stills (3264 x 2448 resolution) and 1920 x 1080p video resolution, the camera will take high quality clips for children to take pride in and view back at a later date. Using the 2" colour IPS screen also makes it simple and easy to see what they are taking and review once the shoot is completed!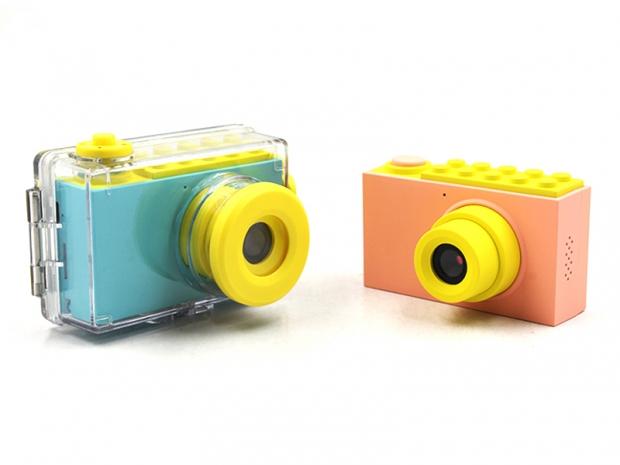 The camera also comes with a waterproof case and silicone sleeve included so that if they get stuck in a downpour of rain in the British weather or want to use it on a family holiday by the pool, it will be safe and sound with no fear of damage. Not only weatherproof but also dustproof and shockproof, the camera is safe in any little hands that may be a bit clumsier!
Using a battery capacity of 1100mAh and charging time of 3-4 hours, it will last them a day out easily whether it be at the zoo, theme park or even just in the garden at home. The Camera 2 is compatible with a MicroSD card up to 32GB (not included) so there is plenty of memory for them to take as many photos and videos as they like without having to go back and delete. The myFirst Camera 2 includes photo templates for kids to help inspire them when needed.
Available in blue and pink, the camera includes decorative stickers and a neck lanyard for kids to personalise their own camera and keep it safe with them at all times.
Last updated: Jul 27, 2022 at 04:07 am CDT