WELLINGTON, NZ. AUGUST 19TH 2019 - Starcolt and Alliance Games announced during today's Nintendo Indie World livestream, the upcoming release of Best Friend Forever - the world's first dating and dog management sim hybrid. Best Friend Forever combines classic tend and befriend gameplay with an engaging dating-sim narrative to bring its colourful world to life.
Who let the dogs out?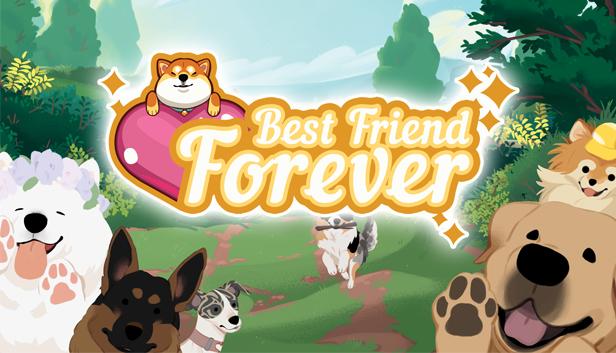 At Starcolt, we love dogs so much that we've made sure Best Friend Forever is jam-packed with a rebarkable variety of fluffy friends; short woofers, long nosies, tall goobers, pomeranians with hats and more.
You'll start your journey by creating your dating profile and adopting one of four special puppers, then you're free to go on to live your best life. You might even meet somebody who is as equally into binging true crime podcasts until 5 a.m as you, or has one of those really cool custom-made poop bag holders from Instagram.
Pet the dogs, then the owners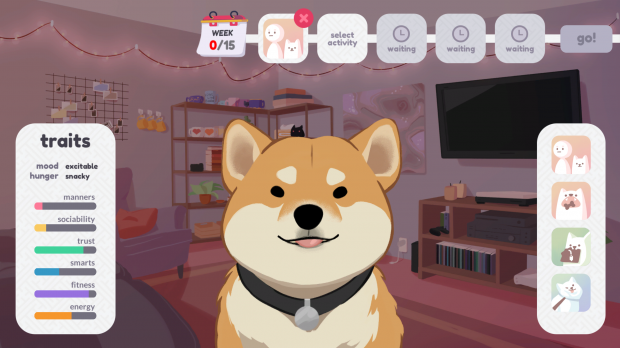 Step off the bus at Rainbow Bay to meet a diverse cast of hot single dog owners in your area. Bond with your adopted canine companion as your totally normal human love life grows along with the relationship you share with your New Best Friend. For all kinds of dog lovers and love lovers out there, this game won't be one to miss.
The team also hopes to build a diverse and inclusive game experience that reflects the studio values. "We're coming at BFF from the angle of being a woman-dominant studio," says Lucy Morris, Studio and Creative Director at Starcolt. "A lot of the creative decisions we make are so we can see more of these varied perspectives and stories in our games."
"Every person on the core team belongs in the LGBTQ+ community, so being inclusive in BFF's design was paramount. We needed to ensure that everyone is able to play the game however they want to. We're also a tiny team, which meant that every developer has had creative input and advice for the varied NPCs and love interests -- they've really become treasured characters, and we can't wait to see how players respond to them!" - Calliope Ryder, Gamerunner
Last updated: Apr 7, 2020 at 12:12 pm CDT