$60,000 prize pool awarded to top EU and NA teams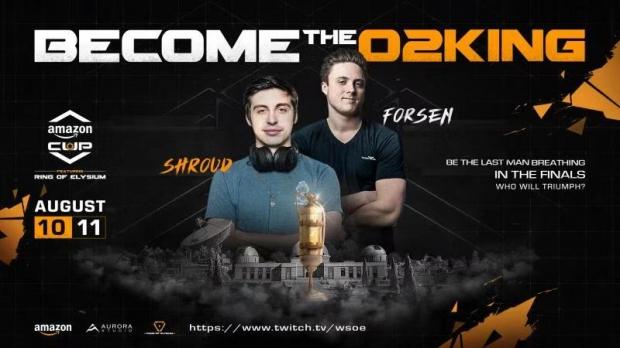 August 13th, 2019 - Tencent Games is thrilled to announce the results of the Ring of Elysium Amazon Cup. Twenty teams each from EU and NA went head to head this weekend to play for their chance at winning the $15,000 first-place prize for each region. With a total $60,000 prize pool, the top 3 teams from each region were awarded cash prizes. Esports fans were able to watch the Championship action on Twitch and see teams battle it out on the latest game mode Ashen Eye.
The Amazon Cup was open to all players in NA and EU regions and kicked off on July 2. Players from both regions were able to sign up to compete in the official weekly qualifiers. The top three score earners from each week in both regions qualified to move on to the Regional Championship with two team members of their choosing. The final week took place on August 6, closing out the five-week set of qualifying matches.
Ring of Elysium Amazon Cup
Qualifier matches also took place via the Amazon GameOn Tournament Organizer and were able to join qualifier matches hosted by streamers Shroud and Forsen. Throughout the five-week GameOn qualifier matches which ran alongside the official qualifiers, players battled it out to become one of the top four score earners of the qualifiers. The top four players from each region advanced to the Regional Championships with two teammates of their choosing.
The top teams from the official and GameOn qualifiers advanced alongside the wildcard teams, the NA team lead by Shroud and EU team lead by Forsen. During the intense Regional Championships, teams went head to head against the other top teams in their region. EU's No Recoil claimed the top spot for their region while NA's Noble claimed first place in their region earning each team $15,000. Team Rampage and Stellar Four rounded out the second and third place spots for EU. While My Most Famous and Zero Chill came in second and third place for NA. The second-place teams from each region were awarded $10,000, and the third-place teams were each awarded $5,000.
Tencent Games also awarded all 4th through 20th place teams with in-game currency. Players looking to check out Ring of Elysium can jump into the action by downloading the game on Steam for free.