August 13th 2019 - Acclaimed first-person hybrid shooter/sword fighting VR game Sairento VR is now available to purchase physically for PlayStation VR at various North American retailers including Amazon, Best Buy, GameStop and Target for $39.99 USD. Sairento's advanced traversal mechanics allow players to somersault, wall run and power slide through its levels while hacking down and dodging hordes of enemies in a reimagined futuristic Japan.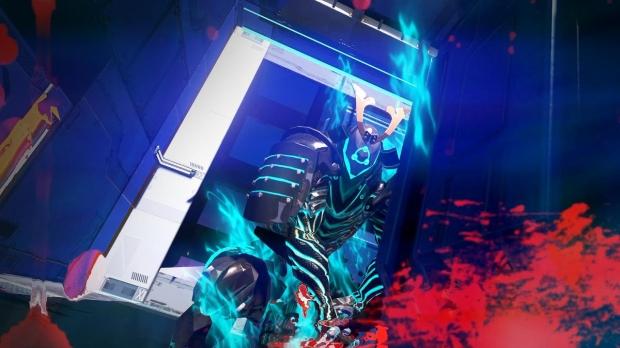 Developed by Mixed Realms and published by Perp Games, Sairento VR places players among the ranks of the Silent Ones, a righteous and covert organization of seemingly ordinary people who practice long-forsaken martial arts of ancient samurai and ninja. Some Silent Ones are turning into nano-infected shells of their former selves, and the sinister secret behind this malevolence must be uncovered to restore order.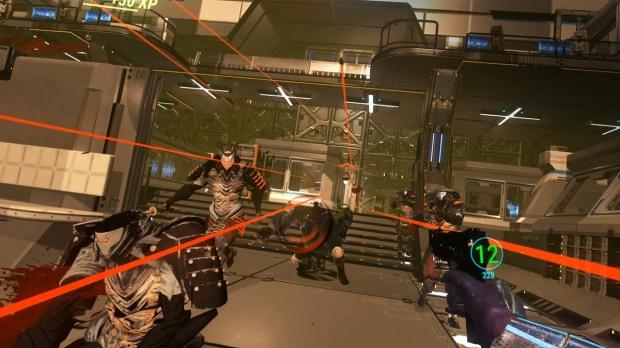 Sairento VR features:
Single Player Campaign Mode - Players can skirt the shadows solo by delving into the full campaign to identify the root of corruption within the Silent Ones. To find the truth, they must face off against mutated samurais, devious ninjas, creepy robot geishas and hulking sumo wrestlers.

Single- and Multiplayer Challenge Modes - Sairento's standalone mission mode offers focused levels to traverse and battle through that can be tackled solo or cooperatively with another player, either offline or online.

Action Hero Prowess - By slowing down time, players can perform artistically brutal executions of their choice to prove they're worthy of the Silent One moniker. Sairento's levels and enemies requires mastery of a wide range of acrobatics such as leaping 15 feet into the air, double jumps, wall running and high-speed slides to outmaneuver similarly nimble enemies, all in VR.

Fully Loaded Arsenal - Including all base game weapons and the "Sairento VR - Weapons Pack" DLC from the PC version, the physical edition offers a variety of armaments to adapt tactics and suit any combat style. Katanas, guns, bows, kunais and throwing glaives can all be enhanced with relics contend against the ever-present cyber ninja threat. And really, anything can become a projectile weapon with the right modifications.