Taipei, Taiwan - August 12th, 2019 - Landing in style, the new QI220 wireless charging pad is meticulously designed and practically engineered. The premium faux leather, eye-catching top-stitch detail, and cool blue color result in a stylish design that will be sure to look good and complement any setting. The clear yet subtle LED light is distraction-free, the USB-C input is conveniently reversible and on-trend, and the ultra slim and lightweight body is extremely portable-friendly.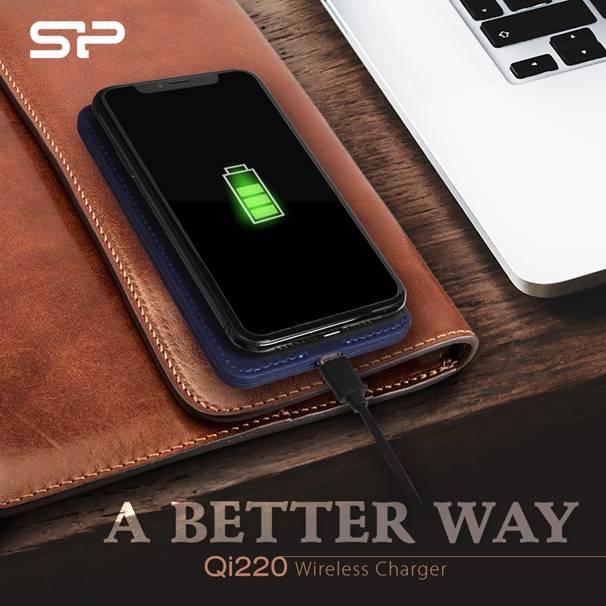 Wireless Charging Without Sacrifice
The QI220 crushes the misconception that wireless charging equates to slow charging. Since it's compatible with all Qi-certified devices, your Android or iOS smartphone is ready to utilize its Fast Charge capability. That means you can charge at speeds of 10W for Android or 7.5W for iOS - wirelessly. And, you won't even need to remove the case, because transmission distance is successful up to 5mm. The only thing you'll sacrifice here is wires.
The Most Convenient Way to Charge
With the QI220, you'll leave behind yesterday's wire worries. Without mismatched charging cables and messy or tangled wires, you can easily drop and charge or pick-up and go, whenever you want. It's the perfect partner for your busy, motion-focused lifestyle. Plus, with the Intelligent Safe Charging function, if you leave your device on the pad for too long, it's protected from overcharging. Thus, it really doesn't get any more convenient than the freedom that comes with wire-free.