BEIJING - August 8, 2019 - Arenas are now open for the solar system's most popular sporting event! Publisher Oasis Games and developer Iron Mountain Interactive today announced that the competitive team sports game, Steel Circus, has launched its Early Access on Steam. The fast-paced online multiplayer title melds competitive, hero-based gameplay with the perspective and strategy of a sports game as 3v3 teams pass, tackle, and shoot to score the ball in the goal in futuristic team matches. Starting today, the public is invited to compete in the galaxy's premier event-no access key required!
It's a whole new ballgame-literally-in Steel Circus as players take on the role of one of several champions with unique abilities and roles in competitive online matches. Shoot, pass, tackle, dodge, and score in this esports and action game hybrid where skill, teamwork, and tactical decision making will determine which competitors are victorious. With Sports, Brawler, and Hero system gameplay mechanics, Steel Circus offers easy to pick-up, hard to master matches suited for both casual and core competitors.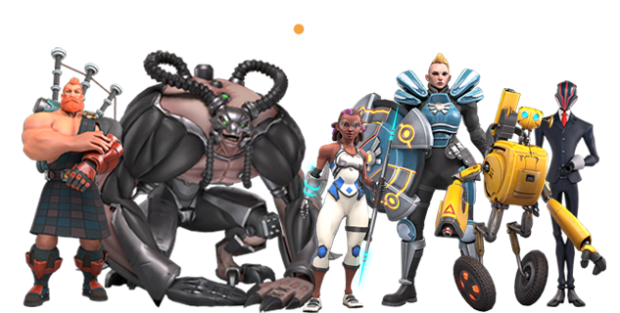 The game is set in the year 2350 when factions of the solar system have finally formed a peace agreement following a long period of open conflict and war. To ensure the continuation of this fragile truce, the most powerful factions of the Solar Council meet privately each year to discuss interplanetary politics while Steel Circus champions compete before roaring crowds. Representing the best and brightest from each faction, champions are heralded as heroes and beacons of hope - and act as a living demonstration of might as they clash for glory in the arena.
With today's Early Access launch, players can jump in to start playing with no beta key required. Six champions are available, each with their own distinct skills and role. Two futuristic arenas will also be available, featuring a variety of environmental gameplay. Following a successful closed alpha testing period, developer Iron Mountain Interactive has plans for regular updates, introducing new champions, arenas, customizations, and balancing adjustments.
Steel Circus is free-to-play with a balanced and comprehensive skill set. Although cosmetic upgrades can be purchased, they offer no competitive advantage and there will be no loot boxes. While every Champion can be unlocked through gameplay for free, an All Champions Pack is available for US $19.99.
Choose your champion and join the arenas in Steel Circus today! Steel Circus is free-to-play and is available to download and install right now on Steam.