Wednesday, August 7th, 2019 -
A delicious, hand-picked collection of Steam PC games has arrived in a brand new, exclusive bundle from Fanatical (www.fanatical.com).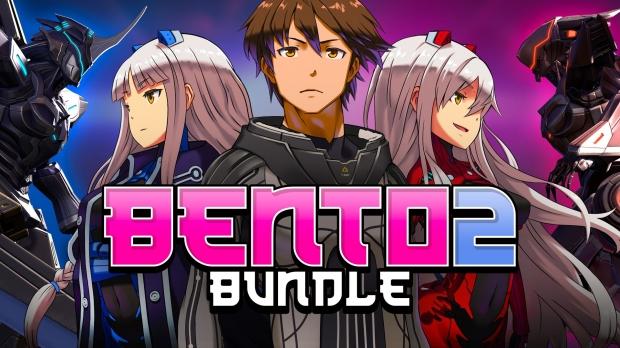 Continuing the Bento legacy, the popular digital retailer has today launched
Bento
Bundle 2, giving you the chance to indulge on 10* anime and Far East inspired titles, including four new-to-bundle games.
Explore a high school threatened with evil in the atmospheric side-scroller Detention, an atmospheric horror game set in 1960s Taiwan under martial law. Get your gloves off for one of the biggest arcade-style fighting franchises in GUILTY GEAR Xrd -SIGN-; and get your hands-on the biggest playable roster in the entire series with the awesome THE KING OF FIGHTERS 2002 UNLIMITED MATCH.
Witness multiple endings as you unearth clues in murder mystery visual novel The Adventures of Fei Duanmu use your advanced war machine suit to take down an alien race hellbent on destroying humanity in Gundam-esque shoot 'em up Astebreed: Definitive Edition; and enjoy an innovative turn-based combat system in top-down RPG Cosmic Star Heroine.
Venture into a dark visual mystery novel in the 'Overwhelmingly Positive' Analogue: A Hate Story; help a Korean high school student escape a relentless psychotic killer in adventure horror The Coma: Recut - Deluxe Edition; and become a savior as you help a young protagonist escape her never-ending nightmare in fast-paced anime strategy Winged Sakura: Mindy's Arc.
If you enjoy traditional-style 2D fighting games, be sure to experience Yatagarasu Attack on Cataclysm, which takes heavy inspiration from Street Fighter III and focuses on delivering solid gameplay with high-quality production values.
Remember, every Steam key that's featured in the
Bento
Bundle 2 and across the Fanatical store is officially licensed, which helps support
the passionate game developers who create the games that you love to play.
What are you waiting for? Chow down on the
Bento
Bundle 2
now for just $4.99 USD