EK Water Blocks, the premium computer liquid cooling gear manufacturer, is releasing a workstation/server grade water block for some of the most powerful Workstation GPUs on the market today based on the NVIDIA GV100 graphic chip. That includes both the Quadro GV100 and Tesla V100, as well as the Titan V. The EK-FC GV100 Pro water block spans across the entire lenght of the card cooling all critical components.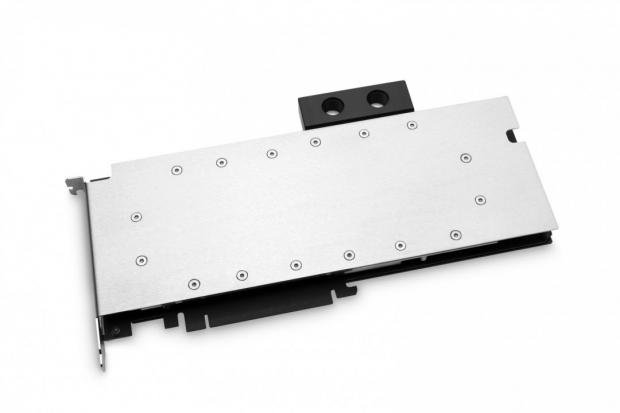 With the launch of this water block, its clear that EKs plan of expansion into the professional workstation and server grade market is well under way. In the following months you can expect many more worksation and enterprise cooling solutions from EK.
EK-FC GV100 Pro
The water block directly cools the GPU, VRAM and the VRM (voltage regulation module) as cooling liquid is channeled directly over these critical areas. EK-FC GV100 Pro water blocks use an Open Split-Flow cooling engine design which proved to be a superior solution for GPU water blocks. It is characterized by low hydraulic flow restriction, which means that it can be used with weaker water pumps, or pumps running on low-speed settings and still achieve top performance. The jet plate and fin structure geometry have been optimized to provide even flow distribution with minimal losses and optimal performances even when used in reversed water flow scenarios.
The base of the block is CNC machined out of nickel plated electrolytic copper while the top is laser cut out of industry grade stainless steel. The sealing is ensured by high-quality EPDM O-Rings. The brass standoffs are already pre-installed and allow for a safe and easy installation procedure.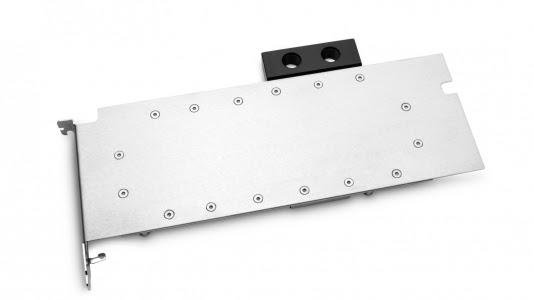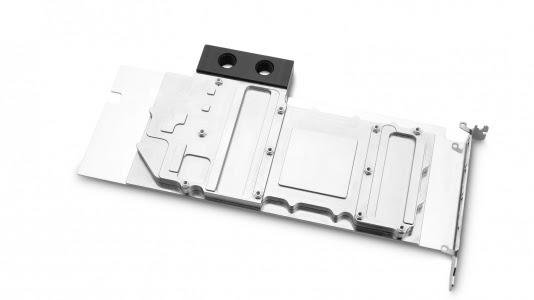 For added stability and protection for the graphics card, the I/O plate is a part of the water block top itself. Meaning that the block replaces the stock I/O shield and adds more sturdiness to the whole assembly.
EK-FC GV100 Pro Backplate
This water block also comes with a CNC machined retention backplate made from black anodized aluminum. It covers the whole length of graphics cards PCB, serves as an aesthetic add-on and also provides passive cooling for the backside of the voltage regulation module (VRM) and the GPU core.
EK-FC GV100 Pro water block with its backplate is compatible with NVIDIA NVlink HB bridges.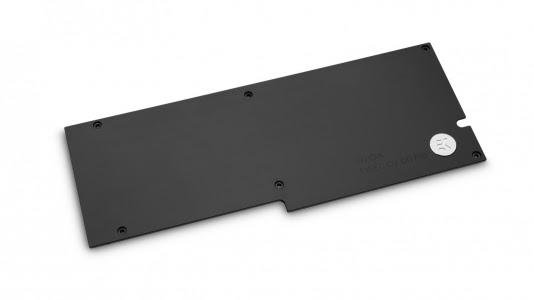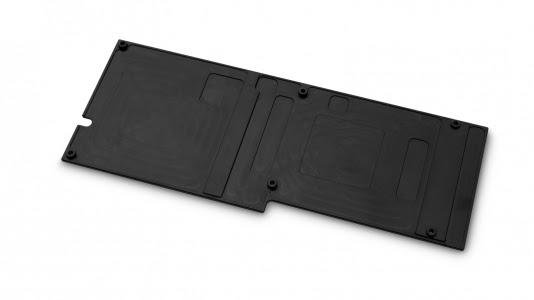 Availability and Pricing
EK-FC GV100 Pro water blocks and backplates are made in Slovenia, Europe and is readily available for purchase through the EK Webshop and Partner Reseller Network. In the table below you can see manufacturer suggested retail price (MSRP) with VAT or GST excluded.