Bakery Biz Tycoon By Banjo.Games Is Ready For Early Access
Sun, Jul 14 2019 5:36 AM CDT
GDYNIA, POLAND, July 12, 2019 - The very first game of Bango.Games "Bakery Biz Tycoon" is about to come out of the oven by Q3 in early access. A unique business simulator in which the players will find challenges even at the smallest decisions they made.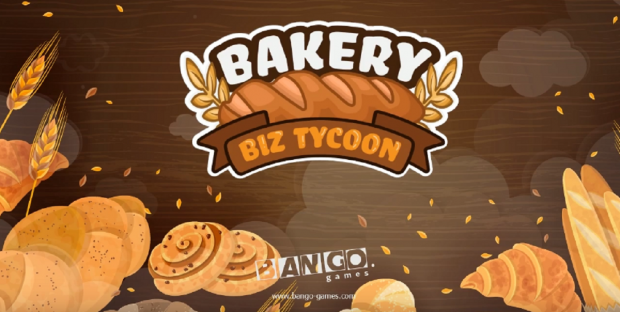 After many tests and game polishing, Bakery Biz Tycoon is now stable enough to give the players a preview of what would be the final game. It has been such a long road that Bango.Games as a solo indie development studio has taken, and it can be seen in the gameplay.
This classic-based Tycoon game is the perfect match between old school features and creative twists. Directly from Poland, home of the most delicious and distinctive bread recipes, Bakery Biz Tycoon allows the players to progress with their own original and tasty creations.
Bakery Biz Tycoon's early access is both a preview for the players and an invitation to them to give their opinion for the final stage of game development. In the words of Bango.Games CEO:
"This is not the end of the changes, I do not remain indifferent to suggestions and ideas."
As well as creating a new company in real life, Bakery Biz Tycoon's development is a process in which people, feedback, analysis, and opinions are invaluable resources to create high-quality content. In this video Bango.Games show the main features that the early access will include and how the gameplay starts to take a delicious shape.
Players can add Bakery Biz Tycoon to their Steam's Wishlist now at the game's steam page in order to stay tuned for the early access and all the new content that will come in the future. Also there they can start discutions, share toughs and explore videos and screenshots of the game.
For more information, updates of Bakery Biz Tycoon, or details about the release, contact Bango.games via email press@bango-games.com or subscribe to the Bango.Games newsletter at www.bango-games.com
Related Tags