Milan, Italy - Monday 1st July, 2019: A mysterious death, a high profile suspect, and a disgraced detective drawn back into the investigative fold: VLG Publishing is excited to announce that Dry Drowning, the visual novel in development at Italian studio Studio V, will launch on PC on 2nd August 2019 and follow on Xbox One in 2020.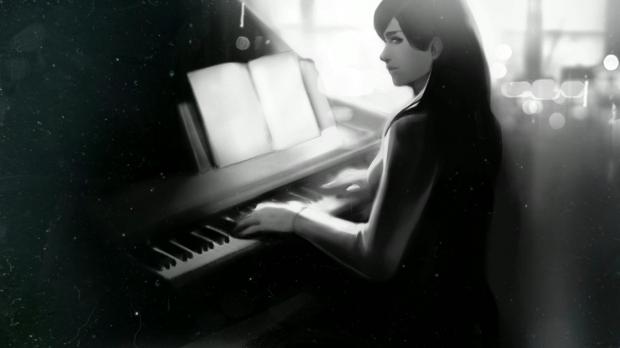 As featured today on Xbox Wire, Dry Drowning is the tale of Mordred Foley - a much maligned private detective - and his mission to lift the lid on a serial killer taking out targets in a dystopian future. Saddled by a dark past of his own, Foley's world is one gripped by tyranny, where the hunger for power at the top results in society sinking to the absolute bottom.
Taking the form of a visual novel - complete with a script sharper than your average Netflix serial - players take on the role of Foley as he resumes his life as a detective, with a multi-branching story made up of 150 different threads placing heavy burden on every decision taken, and every line of dialogue uttered. Dry Drowning also features a unique 'masks of deception' system that highlights when a character is lying, with Foley's investigations uncovering a world where trusting anyone quickly becomes folly.
"The city of Nova Polemos is one where the old rules of right and wrong simply don't apply," offers VLG Director Daniele Falcone of the game's fictional homestead. "From the moment Dry Drowning starts, the player is going to feel uncomfortable. Uncomfortable taking on the role of a man who doesn't appear to represent your typical hero, uncomfortable investigating a murder and defending a suspect who is anything but an ally, and uncomfortable existing in a world where the usual rules of life simply don't apply. It's a unique combination we think will grip any player who appreciates a good story well told."
Dry Drowning features:-
Choices that really matter: More than 150 story branches and three completely different endings.

Moral choices that impact character relationships and the game environment across a potential 20 hours of gameplay.

Elaborate clue system for investigations: Learn about the city of Nova Polemos and its citizens through dialogue, evidences, items, and character biographies.

Horror style interrogations: Use evidence to reconstruct cases, break people's masks of deception, and uncover the truth with Dry Drowning's "Living Nightmare" system.

Explore flashbacks and past cases to solve new ones.

Dynamic soundtrack with more than 40 dramatic and emotional tracks.

A balanced mix of Western and Eastern visual arts, casting light on a grim futuristic setting where cyberpunk and retro elements harmoniously coexist.
And the brand new Xbox One trailer here:
Dry Drowning will launch on PC on 2nd August 2019, following on Xbox One in 2020. Check out the game's Steam page here.