PARIS - June 27, 2019 - Asmodee Digital reveals the first trailer for Gloomhaven, its upcoming Tactical RPG title. Based on actual in-game footage, it showcases the first four characters playable at the start of the Early Access, using some of their abilities as they're facing the dangers of Gloomhaven.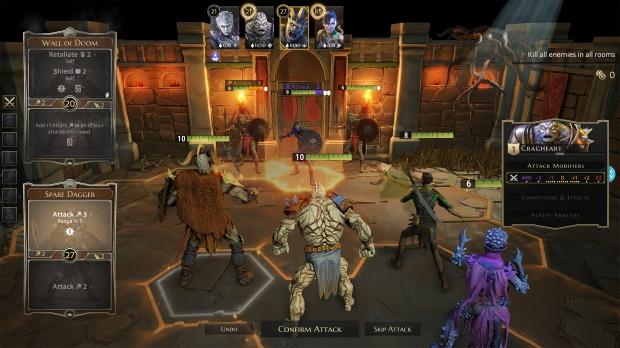 As a board game, Gloomhaven has raised $4.4 million on Kickstarter thanks to more than 45,000 backers. Acclaimed by both players and critics alike, the Gloomhaven board game achieved the highest rating on BoardGameGeek and won 6 Golden Geek awards including "Board Game of the Year" in 2017.
In the digital adaptation of Isaac Childres' ultimate Tactical RPG, developed by Flaming Fowl Studios, you play as a squad of two to four mercenaries, in a world of darkness and trials.
Its legendary unforgiving difficulty rewards the best strategic-thinking players. Bringing the lore, game mechanics and identity of the beloved board game into the digital era, Gloomhaven leverages all the benefits of the PC platform. At the start of the Early Access, players will be able to experience a new exclusive roguelike mode, while the original campaign will be available later, when the full game will be launched.
Last updated: Apr 7, 2020 at 12:12 pm CDT