WE. THE REVOLUTION Is Now Available On PS4, Xbox One, and Nintendo Switch!
Jun 25, 2019 8:23 PM CDT
WARSAW, POLAND, JUNE 25, 2018 - We. The Revolution, the well-received PC hit set in the bloody times of the French Revolution developed by Polyslash, is now available for Nintendo Switch, PlayStation 4 and Xbox One.
We. The Revolution hit PCs on March 21 of this year and instantly became an indie hit, reaching 2nd position on the Steam top sellers list and landing in the top 5 games streamed on Twitch within a week of its premiere. The PC version of the game has scored 77% on Metacritic and has received 75% positive reviews from Steam users.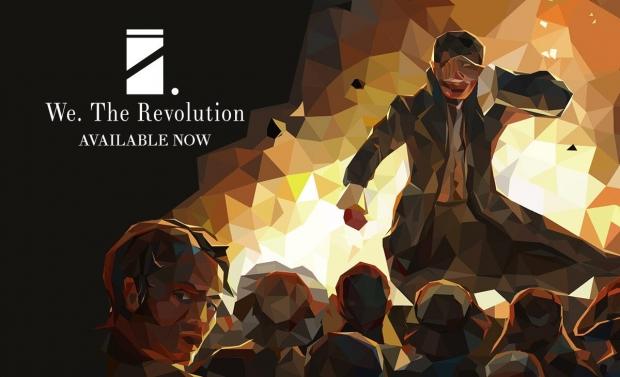 "We. The Revolution debuted in great style earlier this year receiving superb reception and fantastic scores both in media and among the players."- said Lukasz Mach, Head of Marketing & PR at Klabater - "We know that many gamers who love story-driven narrative games are waiting impatiently for the console edition and we are doing our best to smoothly transition the game to current-gens. We are excited that so many new players will have a chance to check out We. The Revolution."
We. The Revolution is a unique game with a singular art style set in the blood-soaked and paranoid world of the French Revolution. As a judge of the Revolutionary Tribunal, you will have to trudge through this setting passing sentences, playing a dangerous political game, and doing everything in your power to not to be guillotined as an enemy of the state.
A list of features include:
Shape history, meet famous historical figures and decide who will live and who will die

Experience the oppressive atmosphere of the French Revolution as you know it from classic novels of Alexandre Dumas and Joseph Conrad

Preside over dozens unique and morally ambiguous court cases; from simple criminal cases to difficult and complex political proceedings!

Confront your judgments with your family - your loved ones may often disagree with your decisions, be careful not to lose them!

Run your own courtroom - question witnesses, analyze clues and evidence, read reports, and pass sentences

Make friends and enemies of different rival factions vying for power. Make them your associates or make them disappear!

Engage in a mix of genres, blending case-building with intrigue-crafting and turn-based tactics

Discover the unusual visual style blending the simplicity of polygons with neoclassical art from the revolutionary era
We. The Revolution is now available on Xbox One, PlayStation 4 and Nintendo Switch. Additional content updates are also planned for the future, to stay up to date on We. The Revolution follow the game on Facebook or Twitter.
Related Tags