Barcelona, Spain -- June 25th, 2019 -- Independent developer Novarama are pleased to announce their top-down co-op action RPG, Killsquad, has now confirmed the Steam Early Access launch for PC on July 16th. Killsquad is set within a futuristic world that combines a space western style with the top down look and feel of a traditional RPG with fast-paced action.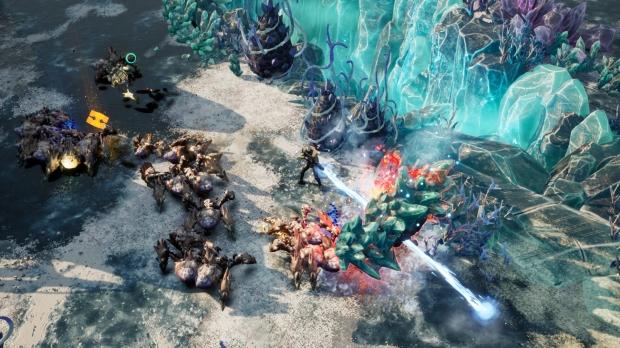 With a successful showing at E3 having received three award nominations, including Unreal's 'Most Engaging Game', Novarama are setting their sights on making their mark in the action RPG arena with their own brand of compelling futuristic pulp sci-fi action.
"We are extremely pleased with the reception Killsquad got from everyone at E3, which proves that we're onto a great concept," said Dani Sanchez-Crespo, Game Director at Novarama. "The Early Access build is the first time we're going to open the doors into the Killsquad universe. Though only a sample of what we have in mind, our Early Access version will have everything from smooth controls, action-packed gameplay to plenty of content to keep RPG fans coming back for more. We are looking forward to working with our community on shaping it into a truly great co-op action game."
Killsquad revolves around quick session-oriented missions featuring an in-depth loot and class system with procedurally generated levels ensuring an intense, action-based single and multiplayer experience. Players can select one of 4 different heroes to play, each of which has their own distinct capabilities based on their class: Assassin, Warrior, Specialist or Support. Killsquad's class system means players have access to plenty of skill and upgradeable gear options to completely customize their chosen character including their appearance with character skins.
With community at its core, Killsquad introduces a live contract system allowing players to join other players and tag along in an open contract for a share of loot and kudos as they take down various nefarious enemies and boss characters while navigating dynamic planets that pose as much of a threat as the enemy inhabitants do. With a variety of different weapons and contracts to unlock as well as equipment to acquire, players have a seemingly endless selection of options to utilize in a deadly universe that's always active.