Tunbridge Wells, England - 21st June 2019 - Marvelous Europe, in partnership with publishing partner XSEED Games / Marvelousa USA Inc, have today relaxingly announced that SENRAN KAGURA Reflexions, which was the debut Nintendo Switch title in the SENRAN KAGURA franchise, will launch digitally worldwide on 24th June 2019 for Windows PC via Steam.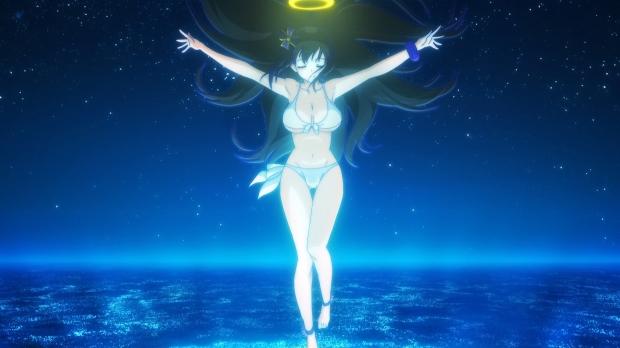 This Windows PC (Steam) release of SENRAN KAGURA Reflexions will offer the same content as the original Nintendo Switch release, including the compelling story of restoring Asuka's lost memories through the power of relaxation, but enhanced with robust controller support and updated 1080p High Definition visuals. This release of SENRAN KAGURA Reflexions will also come with support for Steam Achievements and Steam Trading Cards.
SENRAN KAGURA Reflexions will launch on 24th June 2019 on Windows PC via Steam for $9.99, 9.99, and 8.99. A bundle containing Asuka and the four other girls' DLC stories, which each sells for $9.99, 9.99, and 8.99, will be value-priced at $29.99, 29.99, and 24.99, while a "Heart's Desire" bundle, which includes all girls and all other DLC, will be available for $59.99, 59.99, and 49.99. The Steam store page for SENRAN KAGURA Reflexions is also available to view here.
About SENRAN KAGURA Reflexions:
After brutal melees, rhythmic cooking contests, and shockingly serious water gun fights, the SENRAN KAGURA series is ready to take on the world of interactive storytelling for the first time and give players a chance to get to know the shinobi heroine Asuka in surprising new ways.
Melt away Asuka's worries and stresses by hand or through a variety of useful tools and explore deeper relationships than have ever been possible in the series before. Interacting with her in different ways will lead players across branching paths toward one of seven different story scenes and six unique endings-and that's just for Asuka.
SENRAN KAGURA Reflexions is developed by HONEY PARADE GAMES, Inc. and is published on Steam worldwide by XSEED Games / Marvelous USA Inc. The title will be available digitally for Windows PC on Steam and has been rated PEGI 16, USK 18, MA15+ and M for Mature.
For more information about Marvelous Europe products, please visit www.marvelousgames.com. We can also be found on Facebook at www.Facebook.com/marvelousgames and on Twitter at www.twitter.com/marvelous_games
Last updated: Sep 25, 2019 at 05:39 pm CDT