Attack on Titan: Assault Released on iOS!
Jun 16, 2019 7:24 PM CDT
June 16, 2019 - GameSamba has announced the highly anticipated free-to-play mobile game "Attack on Titan: Assault" is now available for download on Apple devices.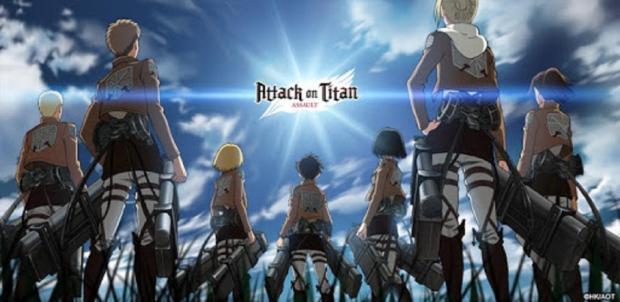 Android users have enjoyed "Attack on Titan: Assault" since February. Now iOS users can join in the excitement of the game, based on the hit anime series "Attack on Titan" from the palms of their hands.
"Attack on Titan: Assault" allows players and fans to battle titans on their mobile devices. It combines elements of an RPG and runner features in order to replicate the fast-paced action of the titan battles from the anime series. Players will need to use careful planning-and quick reactions-to survive.
Now that the game is fully released on both Android and iOS, GameSamba is focused on creating new content and features. iOS users will have the chance to catch up with android users prior to new content being released. However, there are many events already planned and scheduled!
To Download on Apple devices: https://go.onelink.me/app/74acfb92
To Download on Android devices: https://aot.gamesamba.com/appinstall
To stay in the loop with "Attack on Titan: Assault" news, announcements and events:
Facebook: https://www.Facebook.com/AttackonTitanAssault
Facebook Group: https://www.Facebook.com/groups/AttackOnTitanAssault
Discord: https://discord.gg/2p4scSP
Twitter: https://twitter.com/AoTAssault
Instagram: https://www.instagram.com/attackontitan_assault
Based on the manga "Shingeki no Kyojin" by Hajime Isayama originally serialized in the monthly BESSATSU SHONEN magazine published by Kodansha Ltd.
Hajime Isayama,Kodansha/"ATTACK ON TITAN" Production Committee. All Rights Reserved.
About GameSamba
GameSamba is a publisher and developer of free-to-play web and mobile games, with studios in Seattle, Hong Kong, and Tokyo. The company's mission is to bring high quality titles to a global audience. GameSamba currently publishes Star Trekâ"Ã,¢: Alien Domain, Tokyo Ghoul: Dark War, FAIRY TAIL: Hero's Journey, Star Trekâ"Ã,¢ Alien Domain: Incursion, and has upcoming titles including a mobile game based on the Fairy Tail franchise. For more information, visit www.gamesamba.com.
Last updated: Jul 27, 2022 at 03:38 am CDT
Related Tags