Even the mighty God of Thunder needs a break sometimes. Join Thor on the couch in mobile clicker Thor: War of Tapnarok, where the new Idle God skin has just been released as an amusing reprieve from the endless war against Loki.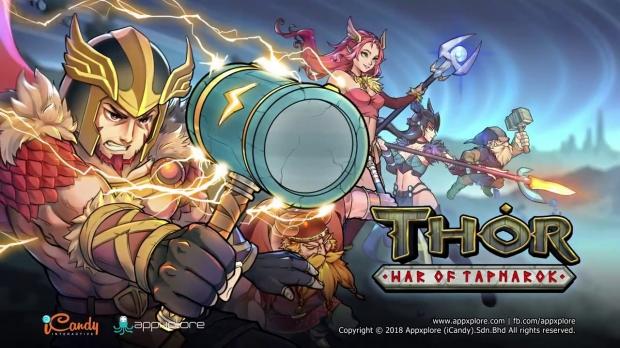 Who says powerful fighters have to be buff? Tall or short, fat or thin, true warriors come in all shapes and sizes. With the Idle God skin, Thor gets a laid-back new look that gives him +20% tap damage, +20% critical damage, and +50% higher body fat percentage.
Take off your helm, grab a slice of Thormino's pizza, and come chill with the gods in Thor: War of Tapnarok!
Play on iOS: https://itunes.apple.com/us/app/thor-war-of-tapnarok/id1414178316?mt=8
Play on Android: https://play.Google.com/store/apps/details?id=com.appxplore.thorclicker&hl=en
About Appxplore
Appxplore (iCandy) Ltd. ("Appxplore") is one of Southeast Asia's leading mobile game development studios armed with highly-skilled talents in providing original, premium-quality smartphone games. Appxplore's team comprises a stellar combination of artists and developers, backed by an experienced management and publishing team. Appxplore is a studio member of iCandy Interactive Limited.
Stay connected with us:
Website|Facebook|Twitter|YouTube
About iCandy
iCandy Interactive Limited (ASX:ICI) is an Australian publicly traded company that has its core business in the development and publishing of mobile games and digital entertainment for a global audience. iCandy Interactive runs a portfolio of mobile games that are being played by over 350 million gamers worldwide and has won multiple awards in various coveted international events. For more information visit www.icandy.io
Last updated: Jul 27, 2022 at 03:38 am CDT