Marble It Up!'s New Challenge Update Rolls Onto Nintendo Switch, Windows PC and Mac
May 29, 2019 8:37 PM CDT
EUGENE, Ore. - May 29, 2019 - Bad Habit Productions has launched the long-awaited Challenge Update for Marble It Up!, the hit physics-based marble platformer. This free update introduces a ton of new content, including an expert-level Chapter containing 10 unique maps with new hazards designed to push players to their limits, as well as 30 beautiful new marbles to collect.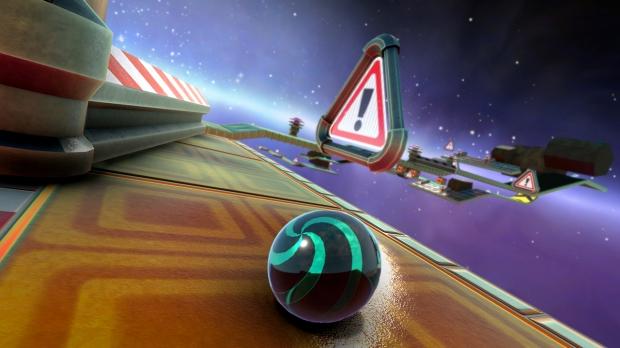 The update also adds a thrilling new game mode: Weekly Challenges feature a selection of existing levels with rotating modifiers that change the game up in fun and exciting ways for players. Take on supercharged twists like Low/High Gravity, Super Jump, Double Jump, High Speed, Mega Marble and more to earn new marbles and see how you stack up against the best times of friends and other players.
Marble It Up! is the next-generation marble platformer. Jump, boost and roll through 60 awesome levels of kinetic platforming puzzles with custom-built marble physics, racing the clock past moving platforms, icy terrain, gravity-upending surfaces and more. Grab power-ups to launch into the air, slow time and glide to the finish line through mind-bendingly psychedelic worlds, discovering secret collectibles and unlocking stunning new marbles.
Marble It Up! is currently available on Nintendo Switch through the Nintendo eShop, as well as Windows PC and Mac via Steam. It is also in development for the PlayStationÃ,®4 computer entertainment system and Xbox One. This game is rated E (Everyone) by the ESRB. For more information, visit http://marbleitup.com and @MarbleItUp on Twitter.
About Bad Habit Productions
Bad Habit Productions exists to bring highly distilled fun to the masses of perspicacious gamers the world over.
About The Engine Company
The Engine Company is a developer of games, rocking cloud code, streaming video technology, and embedded and AR/VR technology. We like to solve hard problems. Start your engines at http://theengine.co.
About Arcturus Interactive
Arcturus Interactive builds awesome indie games and provides UI, UX, gameplay and monetization design consultation services.
About Alvios, Inc.
Alvios, Inc. is an independent game studio that strives to explore the interesting path over the purely profitable one. We engage in radically open communication with our community. Join us at http://alvios.com. About Shapes and Lines
Related Tags