PARIS - May 29, 2019 - Asmodee Digital, a leader in digital board game entertainment, today launched Invaders From Afar, the first expansion for its popular strategy game, Scythe: Digital Edition. Featuring a treasure trove of new content, Invaders From Afar includes challenges, factions and player mats, adding a whole new layer of strategy to the PC title based on the hugely popular 2016 board game.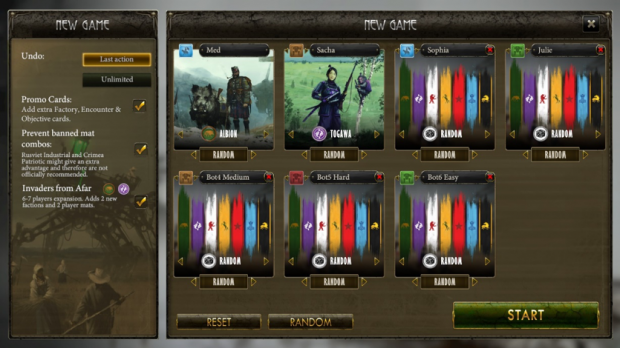 Along the rise and fall of empires in Eastern Europa, Invaders From Afar introduces players to two distinct new factions, Clan Albion and Togawa Shogunate, who have deployed their emissaries to scout the land and plan their best strategy for conquest. Both formidable factions possess unique mechs and abilities, bringing fresh challenges, and an entirely updated way for new and seasoned players to experience Scythe: Digital Edition. While Clan Albion craves control of new territories, the Togawa Shogunate are determined to slow their enemy's progress by placing traps behind them.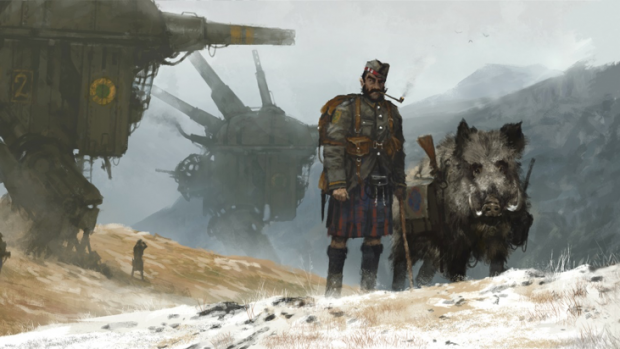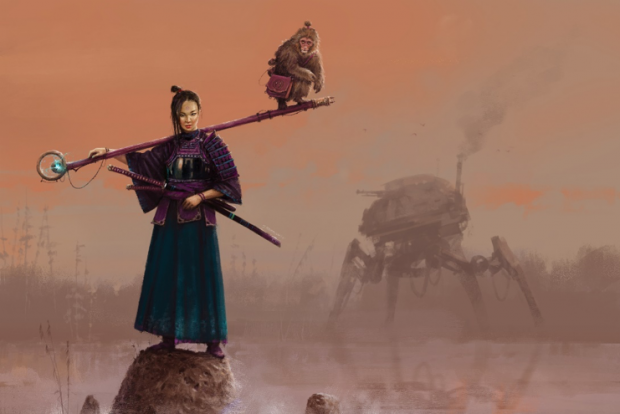 In addition to the two new factions, Invaders From Afar deepens the competition by allowing 2 additional players to join the Scythe: Digital Edition universe, for a total of up to 7 players. The expansion also adds two new player mats - Militant and Innovative - offering players new strategies to master, further determining what they can bolster, upgrade, produce, deploy, move, build, trade and enlist.
Scythe: Digital Edition transports players to an alternate reality set in Eastern Europa in the 1920s, following the first World War. During this time of unrest, the capitalistic city-state known as "The Factory," which fueled the war with heavy armory, has closed its doors, drawing attention from nearby countries. Representing falling leaders, players are tasked with restoring honor and leading their faction to power in Europa. A fan-favorite, Scythe: Digital Edition was nominated as a runner-up by Golden Geek Awards in the "2018 Best Board Game App" category.
The Invaders From Afar DLC is available for purchase on Steam for PC for $9.99. To download Scythe: Digital Edition and the DLC, visit: https://store.steampowered.com/app/718560/Scythe_Digital_Edition/
Media contacts
For additional info and codes for media reviews please reach out to:
Asmodee Digital: Cosma Nicolau, c.nicolau@asmodee.com

fortyseven communications: Rabeeah Patail, rabeeah@fortyseven.com
You will find all the visual and PR materials available here.
More information about Asmodee Digital on: Web, Twitch, YouTube, Twitter, Instagram and Facebook.
About Asmodee Digital
Asmodee Digital, a fully owned subsidiary of the Asmodee Group, is an international publisher and distributor of digital board games with operations located in Europe, North America, and China. Asmodee Digital manages the creation, design, development, publishing, and marketing of board and card games on leading digital platforms - spanning mobile, PC, Mac, virtuality reality and consoles - for Asmodee studios as well as for third-party publishers.
The current Asmodee Digital catalog includes best-selling digital games such as Catan VR, Carcassonne, Ticket to Ride, Splendor, Agricola, Mille Bornes, Pandemic, Small World 2, Mr. Jack London, Colt Express, Mysterium, Potion Explosion, Onirim, Jaipur, Spot It! Duel, Abalone, Ticket to Ride First Journey, Catan Stories, Talisman, Fighting Fantasy Legends, Smash Up and digital versions of many other well-known board games. http://www.asmodee-digital.com/en/