EK Lignum - Nature and Technology combined
May 27, 2019 7:04 PM CDT
EK, the leading premium liquid cooling gear manufacturer, announces the global launch of the new signature edition product portfolio - EK Lignum. It is inspired by Mr. Edvard Konig's love for woodwork and modern computer technologies. A perfect symbiosis of the oldest natural building material and contemporary high-end cooling solutions. An unparalleled example of how your PC can reflect your lifestyle. EK Lignum and it's wooden opulence can bring a feeling of comfort and warmth to your home while keeping your PC cool and silent for its maximum possible performance.
The first choice was walnut (Juglans Nigra) because of the fact that it never fails to surprise with its colors and texture. The connection between the water block and the wood enables wood shrinking and expanding which is one of its most natural predispositions in response to the changes in humidity and temperature. EK Lignum products were engineered in a way so that the wood does not come into direct contact with water. Every block has a unique pattern of wood, which makes it one of a kind in the world.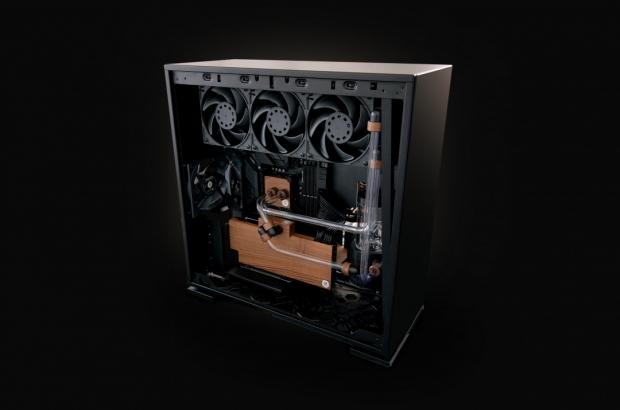 EK-Lignum Line
EK-FC RTX 2080 Ti Lignum - Walnut is an aesthetic redesign of the EK-Vector RE block for NVIDIA GeForce RTX series graphics cards, based on Turing TU104 and Turing TU102 graphics processor. The top and the terminal piece are covered in walnut under which is a high-quality POM material acting as a functional top of the block.
EK-CPU Lignum - Walnut is the luxurious high-performance flagship premium quality CPU water block covered with Walnut. It features the award-winning EK cooling engine and fits both newer generations of Intel and AMD processors.
EK-HTC Lignum 12mm - Walnut are the hard tube fittings made to perfectly blend with EK Lignum water blocks. They are made for 12mm (OD) hard tubing.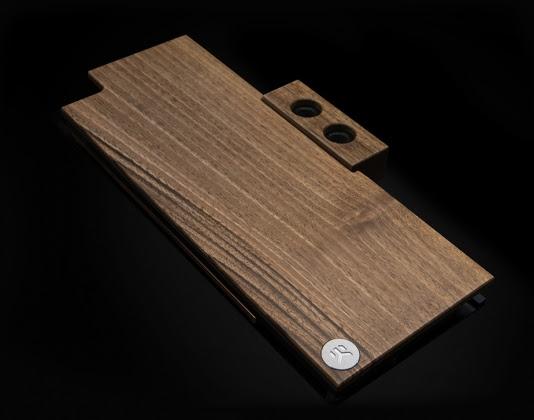 Every single piece of wood is carefully chosen, handcrafted and varnished with multiple layers. The open pore matte varnish gives the wood its natural silky touch. It is attached to the acetal tops which seal the block and act as functional tops, while wood acts as aesthetical one, thus there is no contact of wood with liquid in the custom loop.
Availability and Pricing
EK-Lignum Line is made in Slovenia, Europe and is readily available for preorder through EK Webshop and Partner Reseller Network. In the table below you can see the manufacturer suggested retail price (MSRP).
For the more information, please refer to our Official Press Release.
Link to images and product photos: Download Media Set.
Related Tags