Railway Empire Sets Sights On France
May 27, 2019 1:03 AM CDT
Ridgewood, NJ - (May 24, 2019) - Leading strategy and simulation publisher, Kalypso Media, is continuing support for their hit rail management simulator, Railway Empire, with the new France DLC pack, available now for PC, PlayStationÃ,®4 and Xbox One, priced at $12.99. In addition to the new DLC, Update 1.9 is live now for all platforms.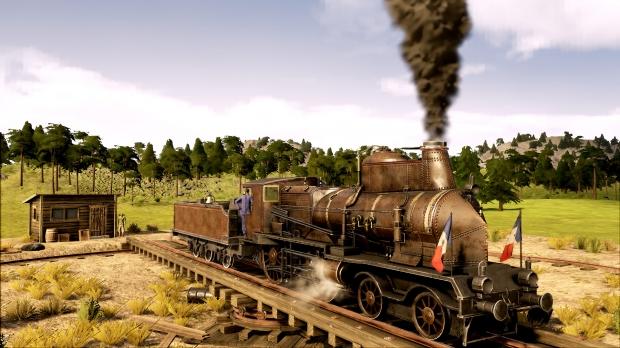 In the wake of Emperor Napoleon III's exile, the French monarchy has collapsed for the second time, and the Third Republic has taken power. In the Railway Empire - France DLC players decide the country's industrial future. Either take sides with a militaristic general and increase the strength of France's borders in anticipation of war or help the minister of public work to rebuild the infrastructure of the country and undertake the controversial new "Eiffel Tower" project.
Features:
New scenario - 1874-1890

Map expansion: France (available in Free Game and Sandbox modes)

10 historical engines: Coupe Vent (4-4-0) and Forquenot (2-4-2)

More than 12 new tradeable goods (wine and soft cheese) and 31 new cities

'Concession' feature: The map is divided into sections. Buy concessions to gain access to new building grounds. Also available on the full North American map

New songs and updated characters
Railway Empire puts players in the conductor's seat as they build extensive rail networks, develop new technologies, grow and manage their rail workforce all the while staying a step ahead of the rival tycoons with strategic raids and espionage. Previous DLCs include Mexico, The Great Lakes, Crossing the Andes, Great Britain & Ireland and Germany.
Related Tags