GOG.COM Adds Simulator Games to its Catalogue
May 27, 2019 12:46 AM CDT
MAY 24, 2019 - A breezy Saturday morning on a lake, the greasy propeller of a WWII British plane sliding off your hands, the comforting noise of a top-tier gaming PC booting up for the first time... All these experiences and more await as GOG.COM brings simulator games to its DRM-free platform.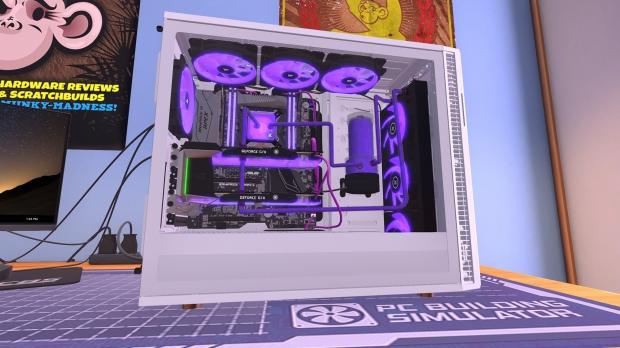 In PC Building Simulator (-30%), you can find out how "easy" it really is to plug a Ryzen 5 Six-Core 1600X to a Z170 Mtech motherboard, with two GeForce GTX 1060s in SLI. To celebrate the arrival of the game into the DRM-free world, Claudiu Kiss and The Irregular Corp have announced the upcoming release of special GOG-branded in-game wallpapers as well as a custom GOG/NZXT in-game case in the GOG version.
Hop on a boat with your fishing rod and a healthy amount of bait to catch some feisty sea creatures in Ultimate Fishing Simulator (-45%). Toggle between the realistic mode for a slow-paced and contemplative experience or the normal mode that will always make sure you have a marine opponent coming up soon.
Lose your mind playing around with 800 bits and pieces in Plane Mechanic Simulator (-20%), a game that will test your ability to learn quickly about the mechanic powering warplanes of the Royal Air Force.
Discounts for newly released simulator games are valid until May 31, 1 PM UTC.
For more details visit GOG.COM.
Last updated: Jun 2, 2019 at 12:19 am CDT
Related Tags