Thor: War of Tapnarok
May 9, 2019 1:06 AM CDT
Unleash Thor's might in the latest update for Thor: War of Tapnarok, which introduces ally weapons, enchantments, and more!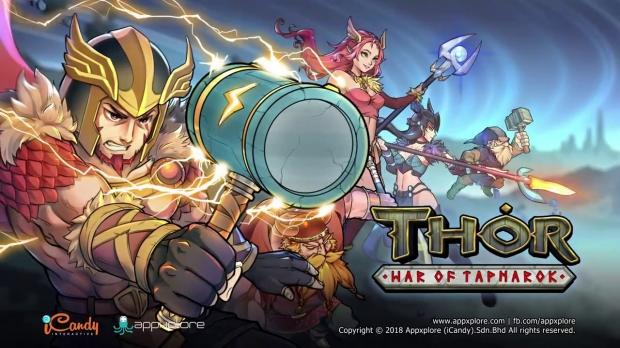 To defend Asgard against Loki in this Norse-inspired idle clicker, you recruit a cast of powerful characters from Norse mythology. Version 1.1.1 allows players to equip allies with character-specific personal weapons, skyrocketing your army's overall DPS.
In addition, players may now activate enchantments to increase gold gained and DPS output up to 200% for 3 hours. Amazing daily boosts have also been introduced, with rewards such as gems and weapons that help you crush your enemies with greater speed and efficiency.
With a streamlined new look, Thor: War of Tapnarok is set to deliver a cleaner, more stunning game experience to all players, veterans and newcomers alike!
Thor: War of Tapnarok is available now on the App Store and Google Play.
iOS: https://itunes.apple.com/us/app/thor-war-of-tapnarok/id1414178316?mt=8
Android: https://play.Google.com/store/apps/details?id=com.appxplore.thorclicker&hl=en
About Appxplore:
Appxplore (iCandy) Ltd. ("Appxplore") is one of Southeast Asia's leading mobile game development studios armed with highly-skilled talents in providing original, premium-quality smartphone games. Appxplore's team comprises a stellar combination of artists and developers, backed by an experienced management and publishing team. Appxplore is a studio member of iCandy Interactive Limited.
Last updated: Jul 27, 2022 at 03:38 am CDT
Related Tags