Descenders 1.0 (With Multiplayer!) is out NOW on Xbox Game Pass and Steam
May 7, 2019 7:54 PM CDT
Descenders, the downhill biking game from RageSquid and No More Robots, today leaves Early Access on Steam and Xbox One, and gains a whole ton of new content, including the long-awaited online multiplayer modes.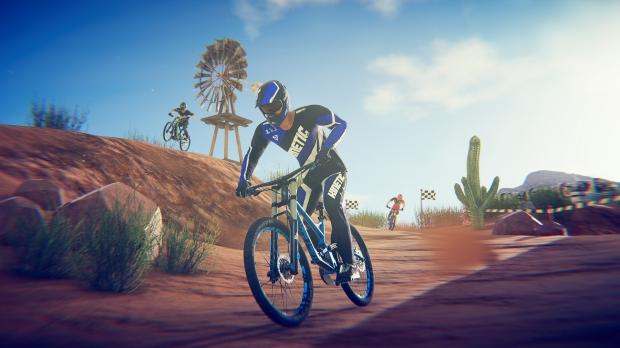 Descenders is downhill multiplayer biking for the modern era, with fast-paced extreme action that's easy to pick up, but difficult to master. Now available on Steam, and free to Xbox Game Pass subscribers.
With this 1.0 launch, Descenders gains full online multiplayer, twice as many worlds and levels to explore, and a whole host of additional content. Race with friends through over 8 billion levels, spanning nine unique worlds, and unlock bikes, kits, accessories and mutators.
The game's deep physics system and tight controls allow players to string together incredible trick combos, as you make your way down the mountain and attempt to reach the bottom with as few scratches as possible.
Procedurally generated worlds mean that no two runs are ever the same, with special challenge nodes to discover, and nerve-racking Boss Jumps that truly sort the casuals from the pros.
Descenders is available on Xbox One and Steam for $24.99. Xbox One and Steam review codes are now available - anyone looking to check the game out should email Mike Rose at mike@nomorerobots.io.
Related Tags