The Shattering release announced
May 7, 2019 7:39 PM CDT
Frankfurt/Germany, May 7th 2019: Indie video game publisher Deck13 Spotlight has announced the Q4 2019 global release of the groundbreaking psychological thriller The Shattering for PC via the Steam platform.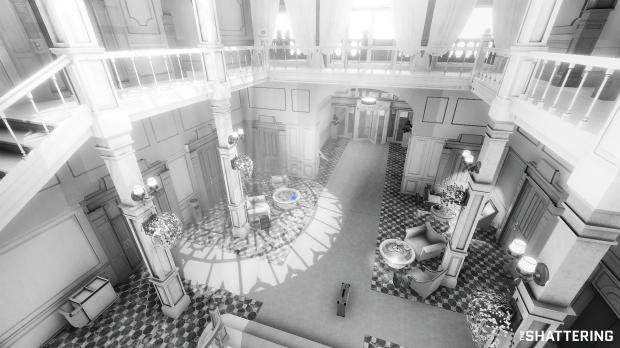 The Shattering is a first-person, story-driven, psychological thriller that takes place in the pristine white aesthetic of protagonist John Evans' own dream. Players must piece together the fragments of the past and present, following the voice of the 'Doctor' as he guides them deeper into John's mind.
Players will experience the key moments of John's life that have defined and shaped him - they will be tasked with discovering the truth, shattering the lies and, ultimately, finding out what happened to him... and to remember her name.
Key Features:
A rich and constantly evolving world taking place in the mind of John, where there are no limits or rules

Beautiful and rich realistic environments painted with a pristine white aesthetic provide a original scenery that stands apart

An intriguing story split into 5 acts that pieces together knowledge of the past and understanding of the present as you progress

A sublime, gripping and intense original score composed for the story of The Shattering breathes live into each moment
About the Development:
The Shattering is a work of passion coming from a small group of 5 close friends lead by Marta Szymanska. Super Sexy Software started in spirit in 2013, when the first echoes of The Shattering started to take form. The project began from studying the contrast of white and black in horror and culture. The core theme draws on the premise that horrors and fear can be achieved through embracing white and the absence of information, rather than darkness and the obvious, though unseen, enemy.
Over various iterations, the game took shape and the decision was made to work on it in every spare moment that could be found. With members of the team residing in Poland, France and Switzerland, they grew in experience and efficiency as the true spirit of the studio was born. As the game progressed, the developers and Deck13 met at a networking event and the synergy between the companies resonated immediately. A publisher was found, and all the ingredients to finish The Shattering were ready.
With the full development spanning multiple years, births and deaths, tears and laughter, the only joy greater than that of the journey together as one team and family, is the joy of seeing The Shattering take shape and be played by people around the world. We'd like to thank you, the player, for taking interest in our passion. We hope our story can echo out and reach gamers around the world.
For more material about the game, take a look at the Press Kit (Link is not meant to be shared with public audience)
Related Tags