Strategy Card Game, Shards of Infinity, Releases Today!
May 6, 2019 11:01 PM CDT
SAN FRANCISCO, CA - May 6, 2019 - A new card game is coming to iOS, Android, and PC May 6th for $7.99 USD. From the creators of the renowned Ascension deck-building game, Shards of Infinity combines an unprecedented level of strategy and customization into one speedy app. Win by either mastering the power of the Infinity Shard or by destroying all who oppose you.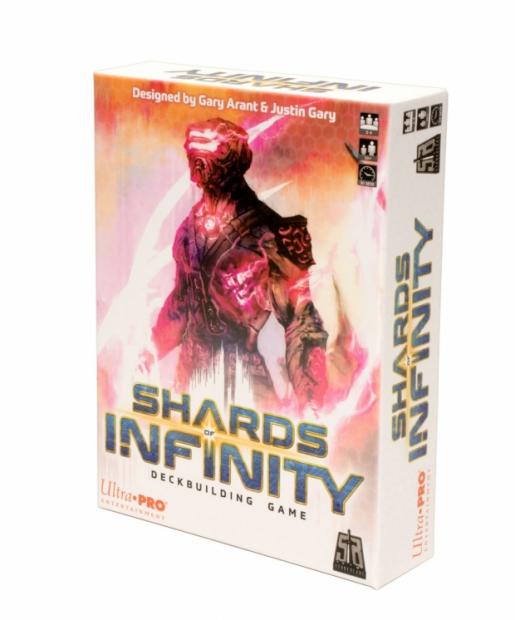 One-hundred years ago, The Infinity Engine was shattered. It's reality-bending shards have destroyed most of the world. You and a few others know how to wield the power of the shards. The one who unites them all will become a living god. It's up to you to gather forces, defeat your adversaries, and rebuild The Infinity Engine. Will you survive?
Build your armies by recruiting allies and champions from four unique factions

Launch surprise attacks on your foes by instantly deploying mercenaries

Unlock limitless power by mastering the Shard of Infinity
Temple Gates Games has a history developing mobile boardgames. Before digitizing Race for the Galaxy, they brought Ascension into VR. With a custom boardgame app engine and triple A background, they're committed to bringing tabletop favorites to more players. Accessibility features, like Jumbo Mode let mobile board game players crank up the text size for easier reading on small mobile devices. No friends online? No problem, players can play against AI opponents, powered by neural networks to offer a heightened challenge.
Game Features:
128 Cards

For 2-4 Players

Local pass and play

30 minute playing time

Cross platform network multiplayer

Designed by Gary Arant and Justin Gary

Neural network AI based on Keldon Jones' research

App by Temple Gates Games, developer of Race for the Galaxy
Available on these stores:
iOS: https://itunes.apple.com/app/id1450361296
Android: https://play.Google.com/store/apps/details?id=com.templegatesgames.ShardsAndroid
Steam: https://store.steampowered.com/app/1008800
Related Tags