Eneba is partnering up with The Farm 51
May 6, 2019 10:51 PM CDT
Eneba has teamed up with critically acclaimed Polish game development studio, The Farm 51. The studio is known for games such as NecroVisioN, Painkiller: Hell & Damnation, Deadfall Adventures, Get Even, and their latest World War 3.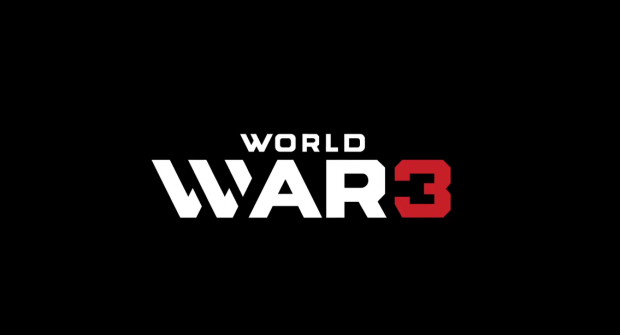 The Farm 51 is joining Eneba Official lineup and will be supplying World War 3 game keys for customers straight from Eneba digital games store!
"Here at The Farm 51 we're excited to start cooperation with Eneba. World War 3 GIGA PATCH will soon be released and bring tons of new content to the game. Eneba is one of the fastest growing gaming communities out there and we believe that they got a potential to help us reach an even wider audience for our games across the world" - Kamil Bilczynski, Project Lead at The Farm 51.
World War 3, it's a multiplayer military first-person shooter game set in the midst of modern, global conflict. In it, you will be able to join massive battles full of tactical combat, collect and personalize weapons, vehicles and drones which allows you to gain an advantage on the battlefield. World War 3 also features real-life locations such as Warsaw, Berlin or Moscow.
World War 3 - Early Access Release Trailer:
The studio is currently working on GIGA PATCH - the biggest update since the game's release. It will include new maps, weapons, vehicles and other features.
World War 3 is in its Early Access, so it's a great time to join this awesome community of tacticians and help to shape the game according to your liking.
About Eneba:
Eneba is a newly established store for digital games. With a huge selection of titles at the best price, Eneba is quickly becoming a go-to place to find the best game deals. While game collection in the market grows by the day everyone can find something for their liking - fresh new games, world-renowned game titles or various console gift cards. On its mission to bring the games to the players, Eneba offers a variety of awesome deals through weekly sales, social media giveaways and Game of the Day system.
Eneba is under development by Helis play, an international group of software development, creative and esports companies, headquartered in Kaunas, Lithuania.
If you need any additional information, please contact: mangirdas@eneba.com
Related Tags