Initiating Game Play - It's On!
May 6, 2019 1:09 AM CDT
It's almost time to get your esports fix at Rush - the multi-tournament, multi-platform celebration of some of the very best that local esports has to offer. Visitors will get to immerse themselves on all fronts into this competitive gaming world in real-time, as and when it's happening!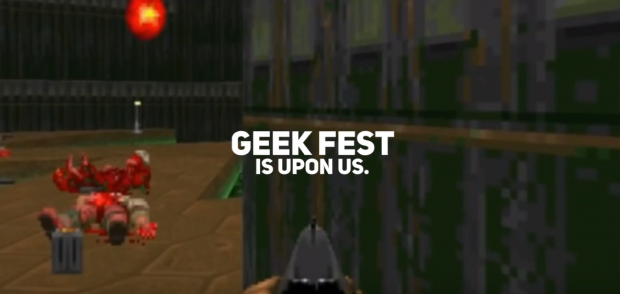 The event - taking place at the Sun Arena at Time Square in Pretoria - offers even more this year as the organisers have announced that Rush will run in conjunction with the popular GeekFest expo in June.
"Rush is excited to be collaborating with GeekFest. The audience that comes to Rush will definitely find something interesting at GeekFest, and in the same way, those pop culture enthusiasts that come to GeekFest will be excited to experience a variety of live esports events all under one roof" says Michael James, Senior Project Manager, Rush.
The partnership with the 7th annual GeekFest means that the stage is truly set to give geeks and gamers a three day weekend of unprecedented entertainment, geek culture and competitive gaming.
"The partnering of these two South African-born events is an exciting alliance because, as exposure for this type of gaming and entertainment grows, so does the sector; meaning that local fans can continue to expect bigger and better offerings as the events and gaming community evolve. Local collaboration is key as it enables fans of both events to have a more interactive experience at the same venue," comments Lauren Das Neves, Marketing Manager, Rush.
Richard Harman of Dark Carnival and GeekFest SA adds "GeekFest is proud to announce our partnership with Rush this year. We truly believe the synergy will bring a whole new dynamic to both events and cater to all fans of Geekdom."
Esports has become an online phenomenon across the world - and indeed the country - and on 28, 29, 30 June 2019 passionate players, adoring fans and those who love competitive gaming in general will get to experience everything that esports and the related industries have to offer.
Visitors to Rush can expect a thrilling variety of the very latest competitive games to participate in and watch. SA's top gamers and teams will be competing for prizes on esports stages, complete with big screens and live commentary. Tournament registrations and details of what games will be hosted will be announced on Friday 17 May.
There is something for everyone at Rush 2019, so bring along family and friends and get lost in the fascinating, fast paced and fun-filled world of esports first-hand!
Tickets to Rush are on sale now at Ticketpro and include full access to GeekFest. GeekFest tickets also include full access to Rush.
#rushesports2019
EVENT DETAILS:
When is Rush 2019?
28, 29, 30 June 2019
Times: Friday 10am - late | Saturday 10am - late | Sunday 10am - 5pm
Where is Rush 2019?
Sun Arena, Time Square, Pretoria
How do I buy tickets to Rush 2019?
Tickets to Rush are on sale via www.ticketpros.co.za
Day Pass: R120 (valid for one day only on any of the three days)
Weekend Pass: R300 (valid for all three days)
Player Pass: R250 (valid for all three days for players competing in tournaments)
How do I stay connected?
To stay up to date with all the Rush announcements and additional info, follow us on Facebook, Twitter, Instagram, or go to www.rushesports.co.za.
Last updated: Apr 7, 2020 at 12:12 pm CDT
Related Tags