ADATA Announces Online ADATA Day Event Lucky Draw and Sales Promotion
May 5, 2019 11:39 PM CDT
Taipei, Taiwan - May4, 2019 - ADATA Technology, a leading manufacturer of high-performance DRAM modules, NAND Flash products, and mobile accessories is pleased to announce the launch of its ADATA Day event to celebrate its refreshed brand identify and eighteenth birthday. The online event will consist of a lucky draw and promotional sales. It will commence on May 4th and run until early June.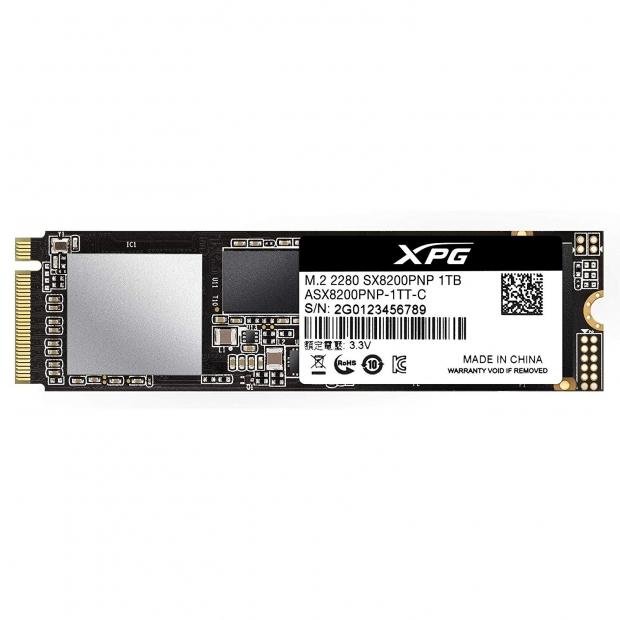 "We are thrilled to be launching our ADATA Day event, a celebration of our heritage and a reaffirmation of our aspirations for the future," said ADATA Chairman and CEO, Simon Chen. "This event encapsulates our commitment towards helping users embrace their fondest memories, but also look forward towards a future created through innovation."
ADATA Day "To the Future" Lucky Draw
The ADATA Day event will commence on May 4th and come to a close on June 3rd. Through the event website (https://itfcampaign2.adata.com/en/), participants will be able to create a "To the Future" message and have it electronically delivered to their recipient(s) of choice at any time within 2019. Once participants have successfully created a message, they will be eligible for the lucky draw and stand a chance to win some great prizes including, GoPro HERO, iPad, Nintendo Switch, Erato Wireless Bluetooth headset, and ADATA products such as the AI920 MFi-certified Lightning flash drive and HD330 shock-resistant external hard drive. The more messages a participant creates and sends, the more chances they'll have at winning. The lucky draw will be open to participants from 50 countries and territories.
ADATA Day Sales Promotion - Up to 50% Off
On top of the lucky draw, the event will also encompass a sales promotion (https://www.adata.com/event/2019/promo/?c=us) that will make ADATA and XPG products available to consumers at up to fifty-percent off. The products on sale will include the ADATA A10050 power bank, HD650 external HDD, HD710M Pro external HDD, SU630 SSD, and CW0050 wireless charging pad. From XPG the products will include the INFAREX M10 gaming mouse and SX8200 Pro NVMe M.2 SSD. The sales promotion will be rolled out in 18 markets.
Celebrating 18 Years of Innovation and Growth
In 2001 ADATA was established with just 20 employees. ADATA was from the very beginning a small company but one with big dreams. Today ADATA has over 1,400 employees worldwide, holds over 500 patents, and is among the world's leading DRAM module manufacturers and branded SSD module makers.
About ADATA- Innovating the Future:
ADATA Technology is the world's second largest vendor of DRAM memory modules, ranks among the top 20 international brands from Taiwan, and holds over 500 memory-related patents. ADATA's main product lines include memory modules, USB flash drives, memory cards, solid state drives, and portable hard drives. With a commitment towards delivering innovation, quality, and performance, ADATA products have garnered international acclaim and awards including iF Design, Red Dot Design, CES Innovation, Good Design, COMPUTEXBest Choice, and Taiwan Excellence. The hummingbird is ADATA's brand mascot, and it represents the company's agility to innovate and improve people's lives through technology. For more information, please visit industrial.adata.com.
ADATA XPG SX8200 Pro 1TB 3D NAND NVMe Gen3x4 PCIe M.2 2280 Solid State (ASX8200PNP-1TT-C)
Related Tags