Final Fantasty XIV Online's Award-Winning HeavenSward Expansion Goes Free For A Limited Time
May 5, 2019 11:17 PM CDT
Sydney, 3rd May 2019 - SQUARE ENIX is today announcing Heavensward, the award-winning first expansion pack for critically-acclaimed MMO FINAL FANTASY XIV Online, will be free to select players for a limited time.
From today until 27th June, owners of base game A Realm Reborn or the FINAL FANTASY XIV Online Starter Edition on Windows, Mac, and the PlayStation 4 computer entertainment system will be able to add Heavensward to their account to keep in perpetuity. Players will get access to flying mounts, three additional jobs, Dark Knight, Astrologian, and Machinist, an additional playable race: the Au Ra, and more.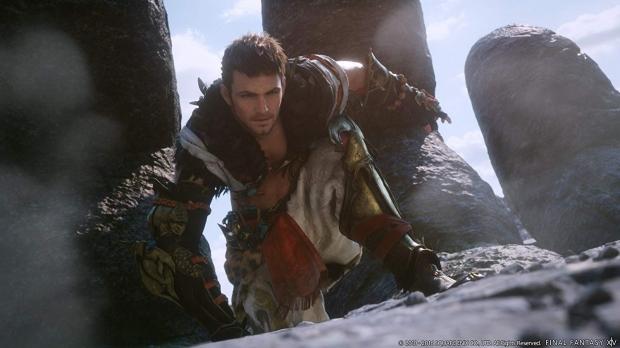 In Heavensward, The Warriors of Light journey to Ishgard â"€ a city-state mired in a thousand-year conflict with the dragons of the Dravanian Horde. Can our heroes uncover the ancient truths buried in Ishgard's bloody history and help bring an end to the Dragonsong War? Can the Warriors of Light cast off the shadows that darken the realm?
As an additional bonus, anyone choosing to take advantage of the offer will gain access to all content additions and main scenario updates from the Heavensward patch cycle, including an array of dungeons, trials, side-quests and more:
3.1 - As Goes Light So Goes Darkness

3.2 - The Gears of Change

3.3 - Revenge of the Horde

3.4 - Soul Surrender

3.5 - The Far Edge of Fate
The PC/Mac version can be downloaded here, and the PS4 version can be downloaded here.
Heavensward being free coincides with the ongoing Free Login Campaign, which runs until 17th June and gives lapsed players seven free days of gametime to come back and enjoy Eorzea. More information can be found here.
The offer gives players the perfect chance to jump back into the world of FINAL FANTASY XIV Online ahead of the launch of its upcoming third expansion, Shadowbringers, the trailer for which can be viewed here.
Players may pre-order all versions of Shadowbringers at the official pre-order website here.
Related Links:
Shadowbringers Teaser Site: http://eu.finalfantasyxiv.com/shadowbringers/

The Lodestone: http://eu.finalfantasyxiv.com

Official Facebook: https://www.Facebook.com/FinalFantasyXIV

Official Twitter: @FF_XIV_EN
About Square Enix Ltd.:
Square Enix Ltd. develops, publishes, distributes and licenses SQUARE ENIX, EIDOS and TAITO branded entertainment content in Europe and other PAL territories as part of the Square Enix group of companies. Square Enix Ltd. also has a global network of leading development studios such as Crystal Dynamics and Eidos Montreal. The Square Enix group of companies boasts a valuable portfolio of intellectual property including: FINAL FANTASY, which has sold over 144 million units worldwide; DRAGON QUEST, which has sold over 78 million units worldwide; TOMB RAIDER, which has sold over 74 million units worldwide; and the legendary SPACE INVADERS. Square Enix Ltd. is a London-based, wholly-owned subsidiary of Square Enix Holdings Co., Ltd.
Last updated: Apr 7, 2020 at 12:12 pm CDT
Related Tags