Sea of Thieves Anniversary Update Delivers a Treasure Trove of Free Content
May 2, 2019 7:57 PM CDT
After a year on the seas, the biggest update yet unleashes a wave of new gameplay experiences
This week is an important one for Sea of Thieves fans, bringing in the biggest sea change so far with the release of the hugely anticipated Anniversary Update!
Anticipation has been building since its announcement on March 20th, the anniversary of the game's release, with three livestreams from developer Rare throughout April showcasing each of the key additions. The Anniversary Update landed on April 30th, free to all players and packed with not just new features but entirely new ways to experience the game, falling into three main areas: The Arena, The Hunter's Call and Tall Tales - Shores of Gold.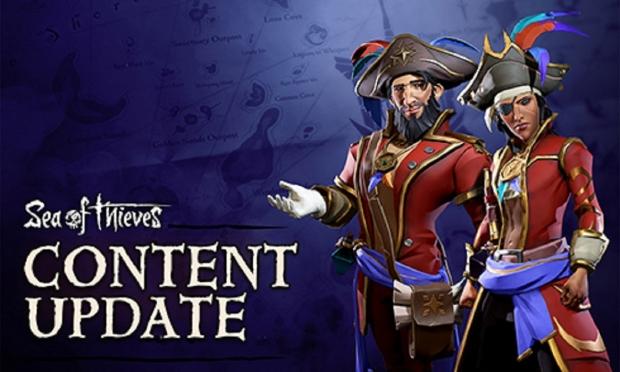 Sea of Thieves Content Update: The Arena
Glory awaits in The Arena, a brand new game mode for Sea of Thieves that allows players to dive straight into an on-demand competitive experience distinct from the existing Adventure. Enjoy action-focused encounters with other crews, battling for silver, glory and special rewards! Between matches, share a grog with your rivals in the tavern run by the new Sea Dogs Trading Company. There's no better place to earn bragging rights than in a true contest of pirating prowess.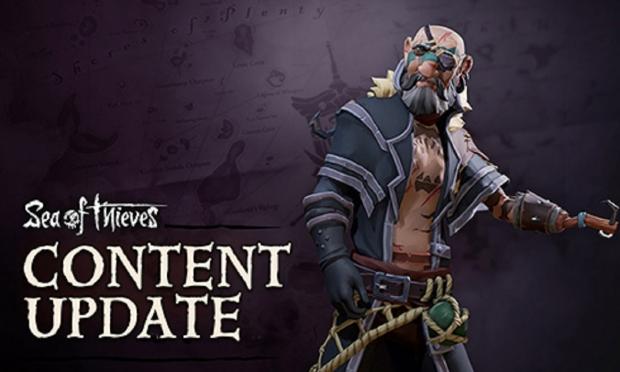 Sea of Thieves Content Update: The Hunter's Call
Pirates who work up an appetite from all this new activity will be glad to acquaint themselves with The Hunter's Call, another new Trading Company that enables and encourages hunting, fishing and cooking. This brings a challenging and rewarding new fishing system into Sea of Thieves, allowing pirates to master the art and cook up their catches. Meat can also be acquired by hunting, and whether it's fish, chicken or the meat of a legendary Kraken, you can either eat the results for health gains or present them to The Hunter's Call for gold and acclaim.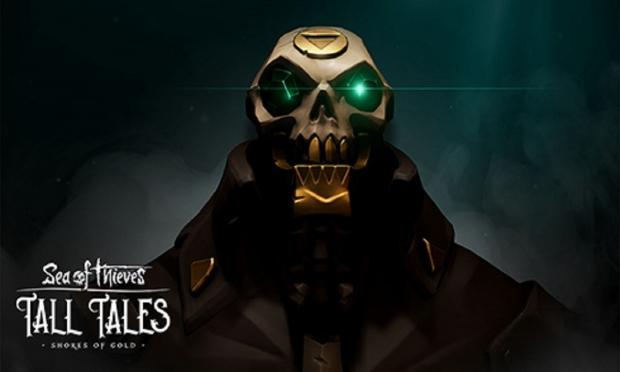 Sea of Thieves: Tall Tales - Shores of Gold Cinematic Trailer
Meanwhile, the most engaging tales are still waiting to be told in Shores of Gold, a set of interconnected narrative-driven adventures upon which all pirates can embark, following a story filled with wonder, mystery and discovery. The world comes to life in vibrant focus as you encounter characters old and new, not to mention the deadliest undead foes you've faced so far. Bring your brains as well as your brawn, as these Tall Tales are packed with traps, twists and puzzles.
All these features and more - such as the often-hilarious harpoon gun, and expanded ship damage that can land a crew in serious peril - are free for all Sea of Thieves players to enjoy, including those playing the game through Game Pass. This huge update promises to add many more layers to the game and fulfil many of the wishes of its fanbase. Check out the dedicated Anniversary Update webpage for more, with links to more information on each of the key features: https://www.seaofthieves.com/anniversary-update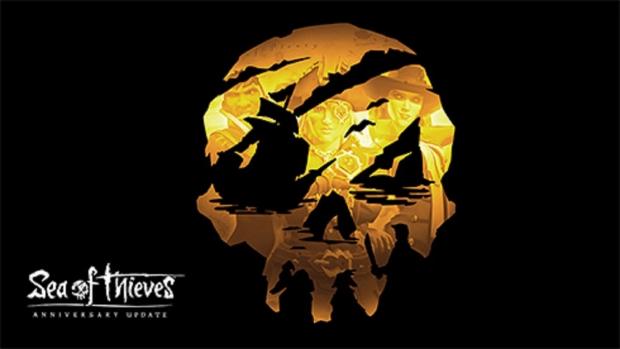 Sea of Thieves Anniversary Update Announce Trailer
To see everything that's been added to Sea of Thieves since launch, head to the official What's New page: https://www.seaofthieves.com/whats-new
The free Sea of Thieves Insider Programme is open for anyone to join, offering the chance to access new features early and give feedback. If your blood is stirred by the call of the pirate life, sign up right here: https://www.seaofthieves.com/insider
Links:
Sea of Thieves website: https://www.seaofthieves.com
Sea of Thieves Forums: https://www.seaofthieves.com/forum/
Sea of Thieves on Discord: https://discord.gg/seaofthieves
Sea of Thieves on Twitter: https://twitter.com/SeaOfThieves
Sea of Thieves on Facebook: https://www.Facebook.com/SeaOfThievesGame
Sea of Thieves on YouTube: https://www.YouTube.com/SeaofThieves
Sea of Thieves on Twitch: https://twitch.tv/SeaofThieves
Sea of Thieves on Mixer: https://mixer.com/SeaofThieves
About Sea of Thieves:
A pirate-themed shared world adventure game, Sea of Thieves is available now on Xbox One and Windows 10 PC, with enhanced features on Xbox One X. It offers an unforgettable pirate experience, packed to the seams with sailing and exploring, fighting and plundering, riddle solving and treasure hunting - everything you need to live the pirate life you've always dreamed about. You have complete freedom to approach the world, and other players, however you choose. Released in March 2018, updated throughout the year and compiled into an Anniversary Edition in 2019, Sea of Thieves is a Play Anywhere title and offers cross play between Xbox One and Windows 10 PC players.
Related Tags