Saints Row: The Third - The Full Package presents Memorable Moments 2: Free Falling Switch Gameplay
May 2, 2019 7:51 PM CDT
Larkspur, Calif. - May 2, 2019 - Deep Silver today takes a deep dive at another absurd moment in Saints Row: The Third that brings mayhem to new heights in a new gameplay trailer, which features footage taken directly from Nintendo Switch in TV mode at 1080p.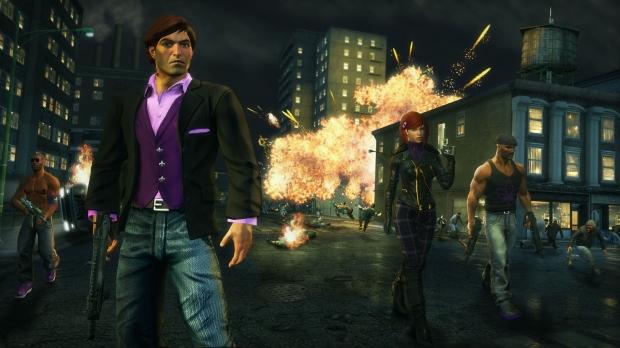 Episode 2 of Saints Row: The Third Memorable Moments 2 takes place after the failed robbery of The Stilwater 1st National Bank. The Saints are taken to the private plane of Phillipe Loren, bank owner and mastermind behind criminal organization, The Syndicate. Two rival gangs on a plane, 30,000 feet above Stilwater - what could possibly go wrong?
Saints Row: The Third: The Full Package is available May 10. Pre-order at GameStop (https://www.gamestop.com/nintendo-switch/games/saints-row-the-third-the-full-package/175172) and get the exclusive Deluxe Pack that features loads of Saints Row-themed goodies for Nintendo Switch.
Get a look at Memorable Moments 2 - Free Falling trailer on YouTube:
For more details about Saints Row: The Third - The Full Package for Nintendo Switch, visit www.saintsrow.com.
Related Tags