Darkness Rises Celebrates 25 Million Downloads with Limited-Time Samurai Shodown VI Collaboration
APRIL 26, 2019 - Nexon announced that Darkness Rises, the intense action RPG that immerses players into a dark fantasy universe with console-quality high definition visuals, has been downloaded over 25 million times worldwide. To celebrate the milestone players will be treated to a special collaboration with the famed SNK franchise, Samurai Shodown VI, featuring limited time costumes that make the classes look like favorite characters from the popular fighting game series. Darkness Rises is available on the App Store for iPhone and iPad and on Google Play for Android devices.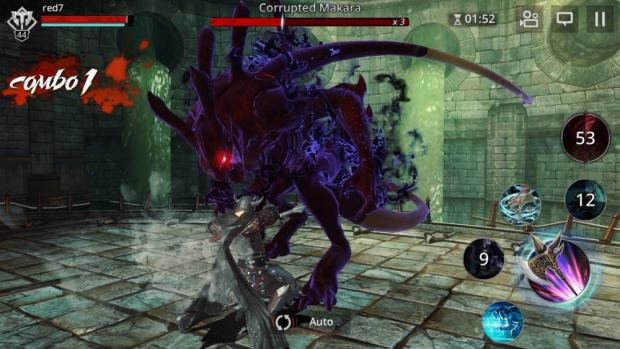 Players entering the dungeons of Darkness Rises now, through May 9, can experience a series of in-game updates and collect a variety of rewards including:
Samurai Shodown VI Costumes: Players can collect costumes inspired by Haohmaru, his eternal enemy Kibagami Genjuro and more. Costumes are only available for a limited time until May 9.
Samurai Shodown Pets: Five new pets featuring mini versions of 5 characters from the Samurai Shodown series also enter the fold giving players more companions to collect and bring into battle.
25 Million Downloads Celebratory Event: Further rewards can be claimed by players who log-in during the 7-day Attendance Event including A+ ranked gear chests, gold and more!
In Darkness Rises, players descend into the abyss following a dark linear storyline that will pit them against powerful enemies and hulking bosses that must be conquered in order to stop an evil force that's spreading darkness across the world. Payers can choose from a cast of powerful and diverse heroes including assassins, berserkers, archers, and wizards. Deep customization and personalization tools further offer ways to make your character your own as you traverse through the dungeons in Darkness Rises.
The full press kit, including screenshots for the Samurai Shodown collaboration, game logo and more is available here.
To stay up to date on game developments follow Darkness Rises on Facebook at: https://www.Facebook.com/NexonDarknessRises/
About NEXON Co., Ltd. http://company.nexon.co.jp/
NEXON Co., Ltd. ("Nexon") (3659.TO) is a worldwide leader in free-to-play online and mobile games. Founded in Korea in 1994, Nexon developed one of the world's first graphics-based massively multiplayer online games. Nexon also pioneered the concept of microtransactions and the free-to-play business model, setting a new standard in which play is free, and users have the option to purchase in-game items to enhance their experience. Nexon currently services nearly 100 titles in more than 190 countries. The Company is headquartered in Tokyo, Japan and its shares are listed on the Tokyo Stock Exchange.
Last updated: Jul 27, 2022 at 03:38 am CDT
Related Tags